Thursday Jun 9 2022
7:30pm - 9:00pm
Farmington Civic Center
2001 CMA Vocal Group of the Year, Lonestar performs in Farmington!
Event Information
Farmington Civic Center
200 W. Arrington Farmington NM
$22-$28
505-599-1148
Known for merging their country roots with strong melodies and rich vocals, Lonestar, comprised of Richie McDonald (lead vocals), Michael Britt (lead guitar & backing vocals), Keech Rainwater (drums), and Dean Sams (keyboards & backing vocals), has amassed RIAA-certified sales in excess of ten million album units since their national launch in 1995, and achieved ten #1 country hits including "No News," "Come Crying To Me," and their crossover smash "Amazed" (which was also #1 on the Billboard Hot 100, the first record since 1983's "Islands in the Stream", to top both charts).
The band's awards include a 1999 ACM Single of The Year for "Amazed" (the song also won the Song of the Year award), and the 2001 CMA Vocal Group of the Year. With over a 100 dates worldwide per year, they are celebrating over 20 years together.
Purchase tickets on-line here. Tickets range from $22-$28.
Upcoming Dates: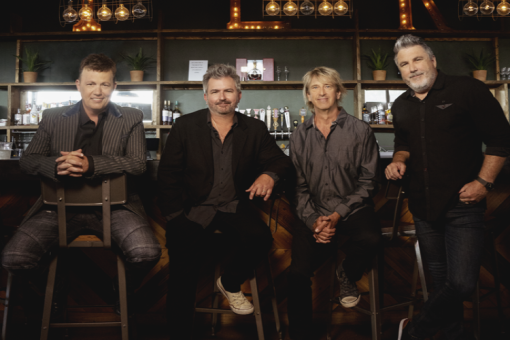 We Also Recommend
---
Four Corners Musical Theatre Company
Four Corners Musical Theatre Company is a newly founded musical theatre company bringing together local and national talent to create amazing theatre in the Four Corners.
Learn More
»