Previously Held November 10, 2022
Farmington Public Library
The Farmington Public Library is excited to welcome Chadd Drott to talk about the raven! Chadd is from Chadd's Walking with Wildlife, and is a renowned expert in our area's wildlife.
Event Information
Farmington Public Library
2101 Farmington Ave Farmington NM
Free!
505-599-1270
With over 1.25 million species on earth, there are many brains to go through to be one of the smartest animals on the planet. We all know that humans are the smartest species, and there are many other mammals with even larger brains than us. So where does that leave birds? I mean after all, we call someone who does something unintelligent a birdbrain. Well there is a group of birds who have something to say about that. Enter the corvid family. Consisting of crows, ravens, magpies, and jays, these amazing birds house the most intelligent minds in the Avian kingdom. Being the smartest birds on the planet, along with being in the top ten of most intelligent animals, these birds will astound you! Come for an in-depth program with wildlife expert and avian specialist Chadd Drott for his second visit to the Farmington library and learn how these birds hold the throne. Topics will include: communication, accents and dialects, problem solving, lifestyle, adaptations, and evolution. There is a world in our forests and skies that is taking the scientific world by storm.
The lecture will begin at 7:00pm at the Farmington Public Library on Thursday, November 10th.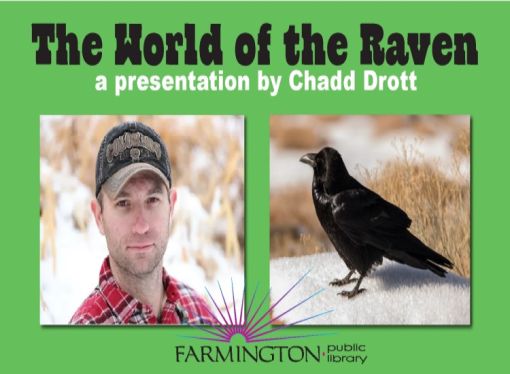 We Also Recommend
---
Farmington Museum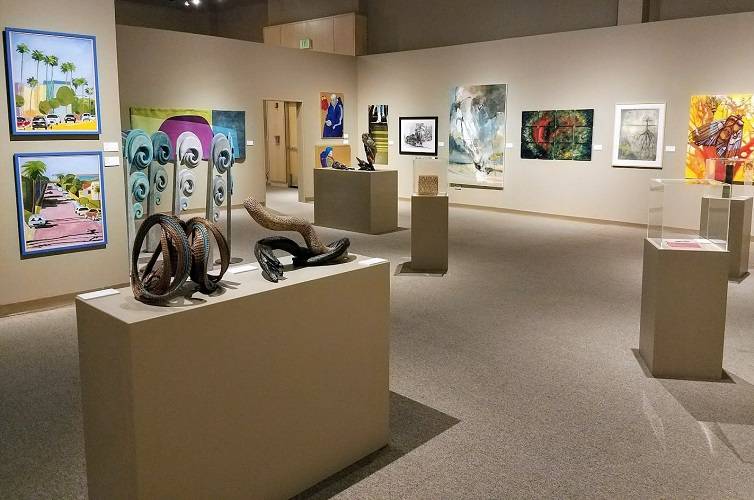 New Hours: Monday-Saturday 10:00 a.m. to 5:00 p.m. Experience a wide variety of exhibits relating to the diverse history of the area's cultures, traveling exhibits, and art shows when you visit the Farmington Museum. National and regional juried arts shows are also featured as well as an exceptional selection of lectures and workshops.
Learn More
»
3041 E. Main Street, Farmington, NM
505-599-1174