Previously Held April 18, 2023
Farmington Public Library
Join the Farmington Public Library as they welcome Dr. Andrew Gulliford for a discussion about his book, Bears Ears Landscape of Refuge and Resistance.
Event Information
Farmington Public Library
2101 Farmington Ave Farmington NM
Free!
505-566-2205
In Bears Ears Landscape of Refuge and Resistance, Dr. Andrew Gulliford synthesizes 11,000 years of the region's history to illuminate what's truly at stake in this conflict and distills this geography as a place of refuge and resistance for Native Americans who seek to preserve their ancestral homes, as well as the descendants of Mormon families arriving by wagon train in 1880. Gulliford's engaging narrative explains prehistoric Pueblo villages and cliff dwellings, Navajo and Ute history, impacts of the Atomic Age, uranium mining, and the pothunting and looting of Native graves that inspired the passage of the Antiquities Act over a century ago. The book describes how the national monument came about and its deep significance to five native tribes.
Dr. Gulliford presentation will begin at 6:00pm on Tuesday, April 18th. It will take place within the Multipurpose room.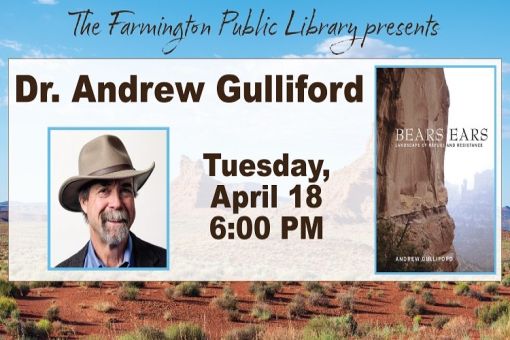 We Also Recommend
---
Farmington Museum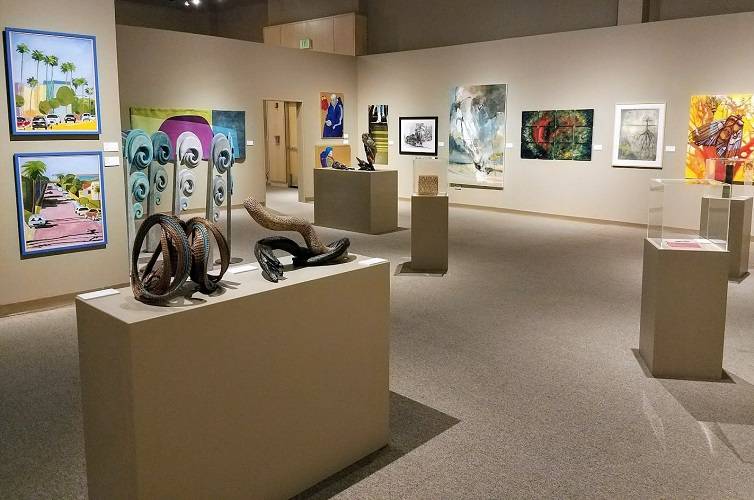 Hours: Monday-Saturday 10:00am to 5:00pm. Sunday 12:00pm-5:00pm. Experience a wide variety of exhibits relating to the diverse history of the area's cultures, traveling exhibits, and art shows when you visit the Farmington Museum. National and regional juried arts shows are also featured as well as an exceptional selection of lectures and workshops.
Learn More
»
3041 E. Main Street, Farmington, NM
505-599-1174