Previously Held December 2, 2023
Bloomfield High School Auditorium
Joy to the World invites you to come celebrate the joy of Christmas with them!
Event Information
Bloomfield High School Auditorium
520 North First Street Bloomfield, NM
FREE!
505-419-6798
Christmas is the perfect time to gather as a community and celebrate the most wonderful time of the year! Joy to the World is hosting a free concert featuring local musicians, storytellers, community and faith leaders, and more! This special concert will take place in the Bloomfield High School Auditorium on December 2, beginning at 6:00pm.
They will be accepting non-perishable food donations at the door benefiting the San Juan County Children's Home.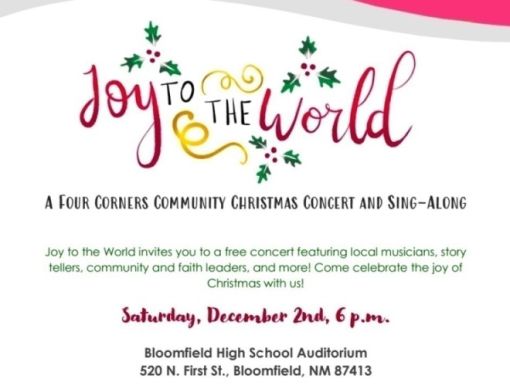 We Also Recommend
---
Salmon Ruins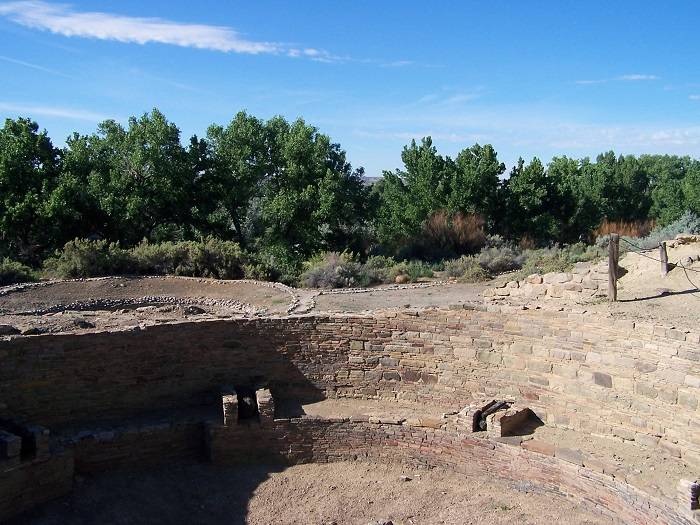 Visit Salmon Ruins and you will discover a cultural museum, Heritage Park, Journey Into the Past Tours and the San Juan County Archaeological Research Center & Library.
Learn More
»
6131 Hwy. 64, Bloomfield, NM 87413
505-632-2013