Previously Held October 17, 2022
Connect Space
Thinking about buying a house for the first time or getting back into the housing market after some past financial difficulties? This class will help guide you through the process!
Event Information
Connect Space
203 W. Main St. Farmington NM
Free
505-320-1074
Bluehorse Realty NM is hosting Homebuyers 101 at Connect Space in downtown Farmington on Monday, October 17th from 6:00-7:30pm. The class is designed to walk prospective homebuyers through the entire homebuying process, so they know exactly what to expect and how to manage the costs! A NM Licensed Realtor, a Licensed Insurance Broker, a Licensed Broker and Loan processor will take part in the presentation. Some topics you can expect to learn about include:
Pros and cons of owning a home
Knowing when you're ready to buy
Planning for maintenance and other costs
How to apply for a mortgage and choose a lender
Basic personal finance topics like budgeting and credit
Refreshments will be served. Please RSVP to save your seat!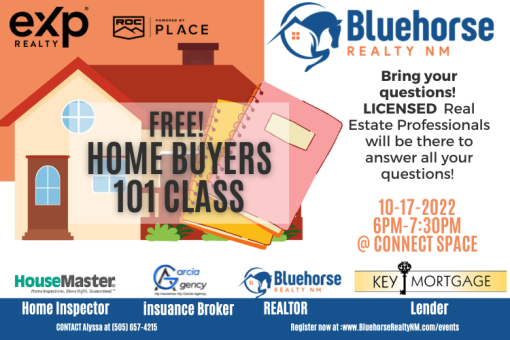 We Also Recommend
---
AshKii's Navajo Grill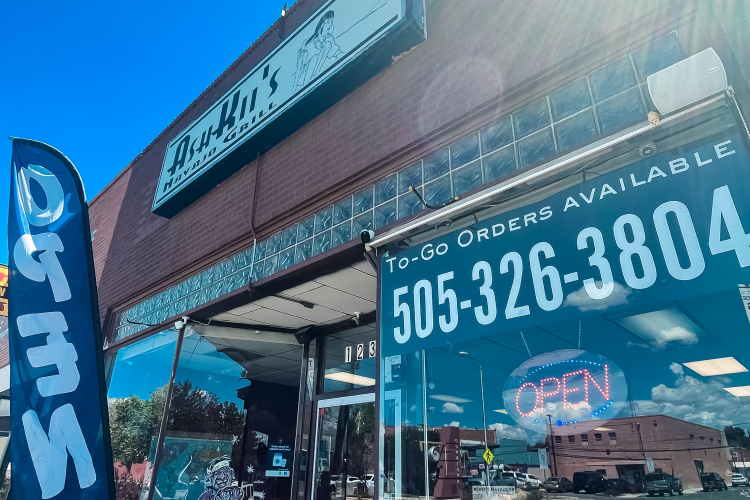 Food lovers beware, you're in for a tasty surprise when you visit AshKii's Navajo Grill. Serving authentic Navajo cuisine, this is a local favorite dining spot!
Learn More
»
123 W. Broadway, Farmington, NM
505-326-3804