Previously Held September 17, 2022
Wines of the San Juan
Come ride the Old Spanish Trail, either race or tour your bicycle through the canyons of Northwestern New Mexico!
Event Information
Wines of the San Juan
233 NM-511, Blanco, NM 87412
$25-$60
505-402-3959 or 970-759-2126
Dive back in time as you will be navigating the canyons that had once been traveled but in a different fashion. This is a great way to experience some of New Mexico's history. Starting and finishing at Wines of the San Juan, the route takes you to parts of the Old Spanish Trail. Tucked in the cracks of the canyon are Petroglyphs, Pueblitos, and rich cultural history. Riders should expect to encounter a lot of sand and some steep climbs. This route is SANDY and riders should expect it to take longer than anticipated. This is going to be a great test to see if a gravel bike or mountain bike is superior.
Riders must be ready to grit and grind in the sand, and expect this ride to take longer than your traditional gravel riding. Recommended tire size is at least 40mm and who knows a mountain bike tire size might be the way to go. There is limited cell service in the area... please keep this in mind as this is a wilderness setting in the terms of rescue. Let people know in advance if you go and pre-ride, this area is remote and has limited cell service. Riders MUST ride on the right side of the road and be aware of other road users. Be careful for industry workers and other people using the roads, they are NOT closed during our event. Although the traffic will be less, being that it is a weekend, please be aware that there is other road users out there to be cautious of. MANDATORY navigation device of some sort to help riders avoid confusion. The course will be marked but due to how easy it is to get turned around out there and the lack of cell service we require all riders to have a navigation device with the route downloaded. Please hang around after riding to enjoy the music, food, and beverages, and even camp out if you would like.
Children under 23 use PROMO CODE: KIDS RIDE to register for $35. Make sure that you use this code in the promo section and not the access code section or it will not work. Only for participants under the age of 23.
There will be:
3 Aid Stations for the 65-mile route,
2 Aid Stations for the 40-mile route,
1 Aid Station for the 13-mile route.
Riders will receive a HOLY GRIT Shirt, Event Poster, raffle ticket, and a local meal. Registration is available online at raceroster.com.
2022 Holy Grit Schedule
Friday
4:30 pm Campers show up (must book with Wines of San Juan)
Saturday
7:30-9:30 am packet pickup
8:00am-10am tour starts
9:45 am racing starts. 65-mile course riders go first, with shorter courses to follow in 2 min intervals
9:47 am 40-mile course riders leave.
9:49 am 15-mile riders leave
1-5 pm Lunch time
3-6 music and entertainment
Sunday
"Book a Tour" with our local guides at Aztec Adventures and visit a few Pueblitos along with a visit to Crow Canyon Petroglyphs.
9:30 Start of guided tours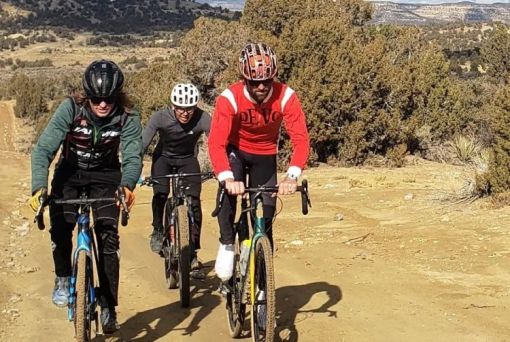 We Also Recommend
---
Aztec Adventures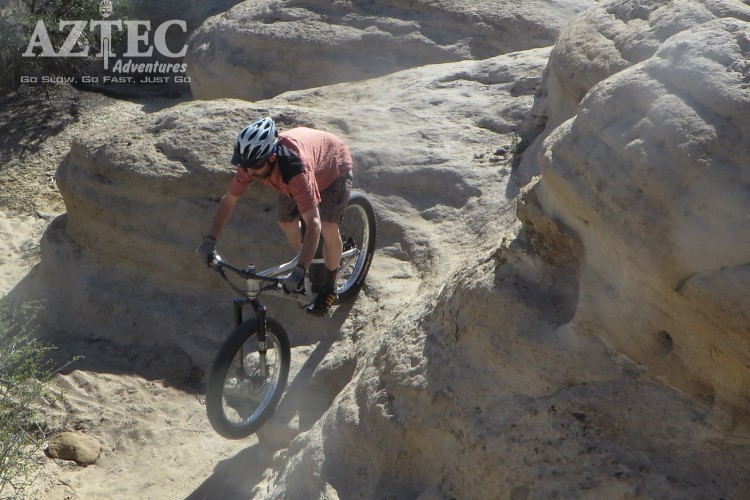 Aztec Adventures is an event and tour guiding service focused on cycling experiences throughout San Juan County, New Mexico. Promoters of the Durango ~ Farmington Bicycle Tour, Galactic Grinder and Roost the Ridges an Enduro Style race. Also, they offer day and overnight tours of a variety of experiences. Ranging from cultural tours, gravel rides, singletrack trails, skills lessons, and more.
Learn More
»