Previously Held October 14, 2023
River Edge Pumpkin Patch
Experience the 2023 Annular Eclipse amidst the sweetest pumpkin patch in the Four Corners! Join the River Edge Pumpkin Patch & Farm for the spectacular display of the eclipse. Gates will open at 9:00 a.m. Come early to claim your spot and enjoy life on the Farm, pumpkin picking, corn maze, face painting, delicious food, and a host of kids' activities while experiencing the annular eclipse.
Event Information
River Edge Pumpkin Patch
8 Rd 1115, La Plata, NM
$5 Children, $10 Adults (ages under 5 free)
505-444-1662
This location is PRIME for optimal viewing of the eclipse and the River Edge Pumpkin Patch & Farm team wants to share this experience with you! Free viewing glasses will be given to the first 25 attendees with more available for purchase. This is a unique opportunity to catch the eclipse and see a working farm at work. Their pumpkin selection is sure to delight everyone in the family! And don't forget to try the fresh milkshakes from Rosie.
River Edge Pumpkin Patch Activities
Pumpkin Picking
Corn Maze
Kids Ride
Face Painting
Rock Painting
Pumpkin Tic-Tac-Toe
Photo Ops
2023 Annular Eclipse Timeline
Partial Eclipse Begin 9:13 am
Annularity Begins 10:34 am
Maximum Eclipse 10:35 am
Annularity Ends 10:39 am
Partial Eclipse Ends 12:09 pm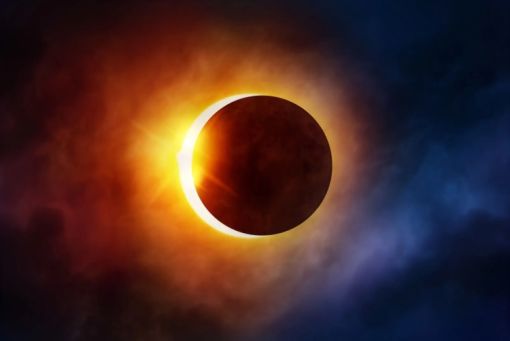 We Also Recommend
---
River Edge Pumpkin Patch and Farm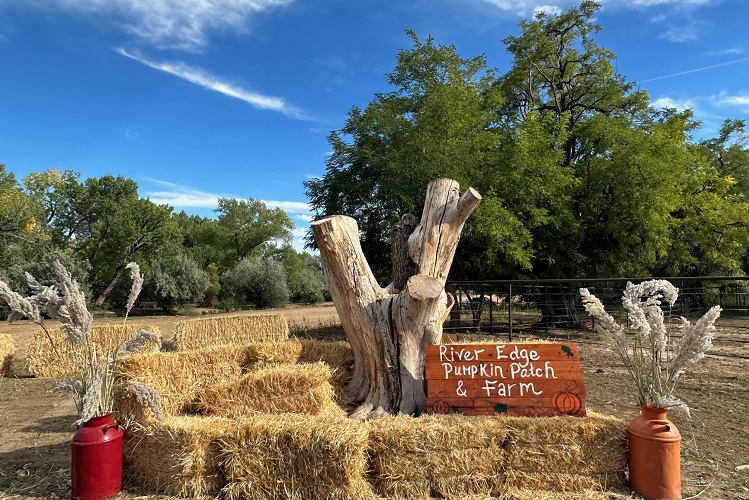 You must visit this little pumpkin patch! River Edge Pumpkin Patch is the perfect place for families to pick the perfect pumpkin, have fun, and learn about agriculture. You will walk away feeling like part of the family.
Learn More
»
8 Rd 1115, La Plata, NM
505-444-1662