Previously Held April 2, 2023
Aztec, NM
A gravel event showcasing northern New Mexico's unique terrain and history. Race through the Aztec Arch in your best intergalactic alien costume.
Event Information
Aztec, NM
$35 - $65
970-759-2126
2023 Galactic Gravel Grinder
This route is almost all dirt, with a touch of pavement, and finishes on 4 miles of single track. You'll encounter steep punchy climbs up to 12%, and breathtaking views, all on some of the most remote gas field roads we have to offer. The mileage offered includes distances of 8.5 miles, 35 miles, and 50 miles. These roads may be rougher than other gravel event roads and the last 3.8 miles finish on the alien trail. Make sure your gravel bike is up for the burly roads NM has to offer! If you don't have a gravel bike a mountain bike is perfectly acceptable.

MANDATORY navigation device with the route you are riding for the 35 and 50-mile rides. There are a bunch of tricky turns out there and we don't want anyone getting lost. The course will be marked the best we can but if we use the combination, we should avoid lost riders.

Packet Pickup Times
50 mile start 9:15 am
35 mile start 9:17 am
8.5 mile start 9:19 am

Podiums will be called once the top 3 finishers arrive
Podiums for the top 3 finishers in each class.

Categories
U16 Grom Female (8.5 miles)
U16 Grom Male (8.5 miles)
Open Intermediate Female (35 miles)
Open Intermediate Male (35 miles)
U23 Female (35 miles)
U23 Male (35 miles)
Open Pro Female (50 miles)
Open Pro Male (50 miles)
Aid Stations
35 Mile Aid Stations will be at mile 23, 31.
55 Mile Aid Stations will be placed at mile 23, 46.
2023 Event Routes
https://www.strava.com/routes/3049022968655410884?v2=true
https://www.strava.com/routes/2931219384414848202?v2=true
https://www.strava.com/routes/2931218765327904076?v2=true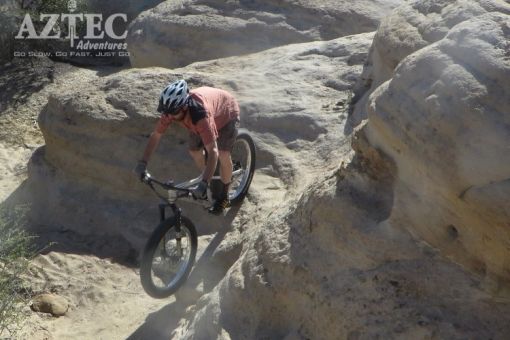 We Also Recommend
---
Aztec Adventures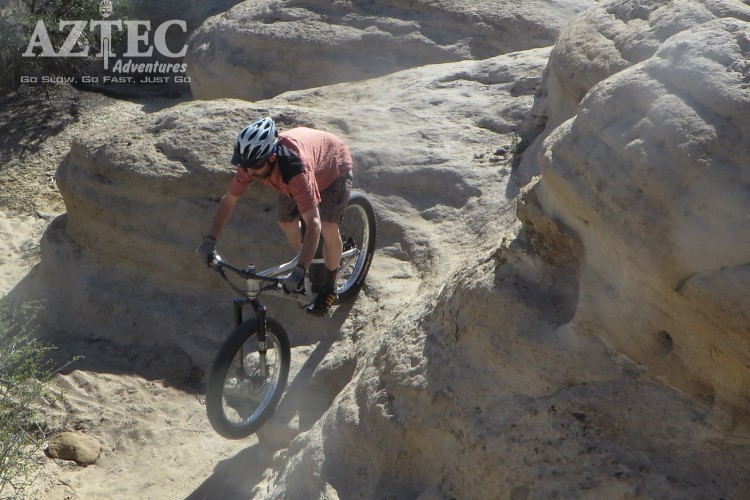 Aztec Adventures is an event and tour guiding service focused on cycling experiences throughout San Juan County, New Mexico. Promoters of the Durango ~ Farmington Bicycle Tour, Galactic Grinder and Roost the Ridges an Enduro Style race. Also, they offer day and overnight tours of a variety of experiences. Ranging from cultural tours, gravel rides, singletrack trails, skills lessons, and more.
Learn More
»