Previously Held July 20, 2019
Historic Downtown Farmington
VOTED A JOLT WORTHY EVENT! Celebrate your love for automobiles with this festival of music, food and of course hot rods, classic cars and lowriders in Historic Downtown Farmington. This event is free to the public and guaranteed to be a great time.
Event Information
Historic Downtown Farmington
Main Street, between Commercial & Auburn
Free
505-599-1144
Gear heads, classic car enthusiasts and hot rod lovers gather in Farmington for this summer festival celebrating the beauty, power and speed of the automobile. Main Street through Historic Downtown Farmington will be closed for this giant block party. This is one summer event you won't want to miss! There will be art, food, music, and plenty of fun! Musical guests "Rockabilly Strangers" from Las Cruces, NM will be headlining this year's event.
2019 Four Corneres Rod Run Schedule
The 2019 schedule of events will be updated as details become available.
Saturday, July 20
3:30 - 5:00 pm - Particpant Check-in (Enter at Allen & Arrington)
5:00-10:00 pm - Four Corners Rod Run & Open Car Show: Food, cars, live music and fun in downtown Farmington
8:30 pm - Car Show Awards Ceremony
2019 Car Show Particpant Information
Participants can begin to park at 3:30 pm, and must be in place by 5:00 pm for the judged open car show. Check-in will be at the lot on Behrend and Arrington. Award ceremony to start at 8:30 p.m. Call 505-599-1144 with questions. The 2019 Four Corners Rod Run Registration (PDF) is now available. Early registration discount ends June 15th, and online registration closes at noon July 19th. Day of registration is available at Allen and Arrington in Farmington and register onsite starting at 3:30 p.m. on July 20 (cash or check only). The 2019 Four Corners Rod Run categories are:
1925 - Earlier
1926 - 1942
1943 - 1962
1963 - 1972
1973 - 1983
1984 - 1995
1996 - 2006
2007 - Present
Under Construction
Motorcycles
Trucks
Low Riders
Rat Rods
4x4s
Helpful Info
We hope you enjoy the many things there are to see and do in the Farmington area! Start exploring today with these helpful links:
Order your Free Vacation Guide
Where to Stay
Where to Dine
Where to Shop
Where to Play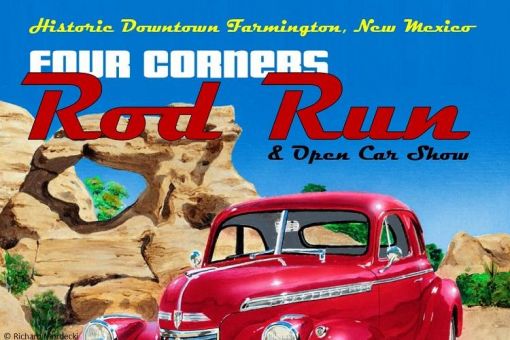 We Also Recommend
---
Three Rivers Brewery & Eatery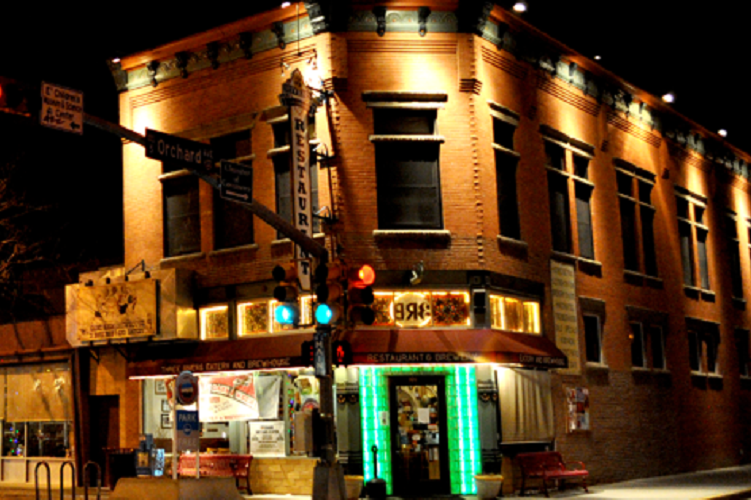 This locally owned and operated award-winning brewery is located at the heart of historic downtown Farmington. Open Monday through Friday, 4:00 pm - 9:00 pm and Saturday through Sunday 11:00 am - 9:00 pm. The Tap Room is open for patio seating, indoor seating, and beer to go.
Learn More
»
101 East Main Street Farmington, NM
505-324-2187