Previously Held January 21, 2023
McGee Park
Gymnasts from all over New Mexico and surrounding states will be coming to Farmington to compete in the Four Corners Invitational! VOTED A JOLT WORTHY EVENT!
Event Information
McGee Park
41 Road 5568 Farmington, NM
$10
505-419-0124
Farmington Gymnastics Academy is proud to announce it will be hosting its first competition! There will be gymnasts in all age groups ranging from 5 yrs and up, all Xcel levels & levels 2-10. Gymnasts from all over New Mexico and surrounding states will be attending the Four Corners Invitational. Come support your local youth and enjoy some competitive gymnastics!!

The Four Corners Invitational will take place at McGee Park from 8:00 am to 5:00 pm on Saturday, January 21st . Admission is $10 per person per session. For more information, visit the Farmington Gymnastics Academy website.
Session Times
8:00 a.m.
11:30 a.m.
3:30 p.m.
What is a Jolt Worthy Event?
Farmington hosts many wonderful events! That said, there are Farmington events that go above and beyond to create a JOLT... a positive impression created by an unexpected surprise. These events, exhibits, and experiences are selected for special recommendation by Jolt Your Journey Action Team Meeting attendees. They are the events that have locals talking, the must-see exhibits, and guaranteed to be great time experiences. Monthly Action Team meetings are held on the first Tuesday of every month. To learn more follow Jolt Your Journey on Facebook or Instagram or request to be added to the email distribution list for meeting reminders.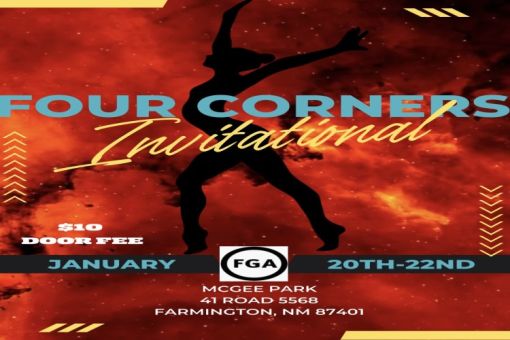 We Also Recommend
---
Fly High Farmington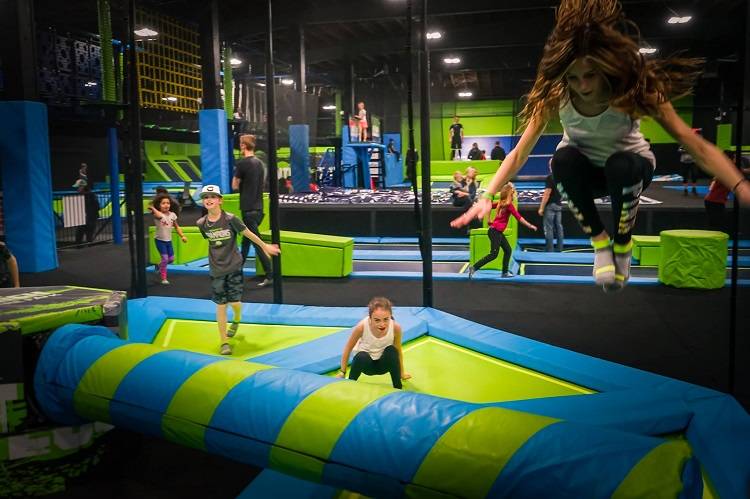 Indoor trampoline park with hours of fun for all ages! This family-friendly trampoline park will accommodate any beginner jumper all the way to the most seasoned and technical jumper! This park features launchpad foam pit, trampoline basketball court, trampoline sports court (dodgeball), zip lines, parkour park, ninja warrior course, airbags, and more.
Learn More
»
1700 E 20th Street, Farmington
505-787-2677