Previously Held April 19, 2022
Farmington Civic Center
Preserving The Heritage of American Country Music since 1978, there truly has been no other band like the Doo-Wah Riders!
Event Information
Farmington Civic Center
200 W. Arrington Farmington, NM
$14-$18.
505-599-1148
For over 43 years, the Doo-Wah Riders have been riding their own patch of the musical range throughout the west and across the globe. They possess the rare combination of many years of experience and youthful energy, fired up by a love for what they do. The Doo-Wahs are country, with a unique, original approach. Defined by their sound... "high energy country with a Cajun twist", The Doo-Wah Riders' ultra-tight musicianship and unique arrangements of original and classic Country songs have made them favorites everywhere they go!
Performance begins at 7:30pm at the Farmington Civic Center on April 19th. Ticket prices range from $14-$18. For more information, phone 505-599-1148 or visit https://www.fmtn.org/489/Civic-Center-Shows-and-Events.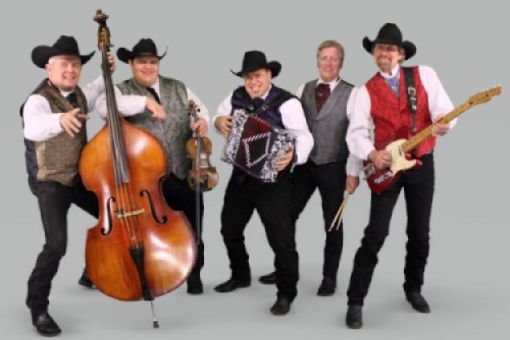 We Also Recommend
---
Farmington Civic Center
The Farmington Civic Center is conveniently located in the center of downtown Farmington. This facility hosts a variety of concerts, plays and performances throughout the year. The Civic Center also offers convention and meeting space.
Learn More
»
200 W. Arrington, Farmington NM
505-599-1144