Previously Held October 30, 2016
Clancy's Irish Cantina
Dress Up, dress down, dress however YOU want it's time for a HALLOWEEN PARTY at Clancy's Irish Cantina!
Event Information
Clancy's Irish Cantina
2701 E 20th St, Farmington, New Mexico
No cover charge
(505) 325-8176
Join Clancy's Irish Cantina for the best Halloween party in town! With live music by Saving Damsels out of Albuquerque NM! NO COVER CHARGE!! FUN GIVEAWAYS!! Delicious food, sushi & fun drink specials...Vampire Kiss Drink $5, Snake Bite Shot $5, Rotten Pumpkin Drink $3, Carmel Apple Jell-O Shot $1, Black & Blue $2.50 $3.50 $4.50.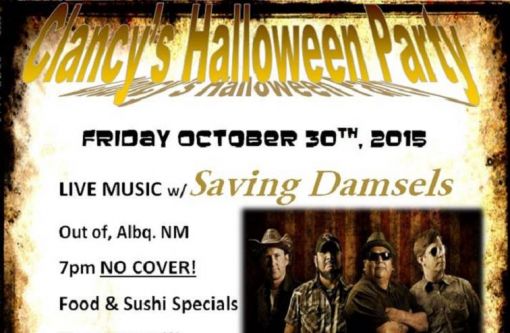 We Also Recommend
---
Clancy's Irish Pub & Sushi Bar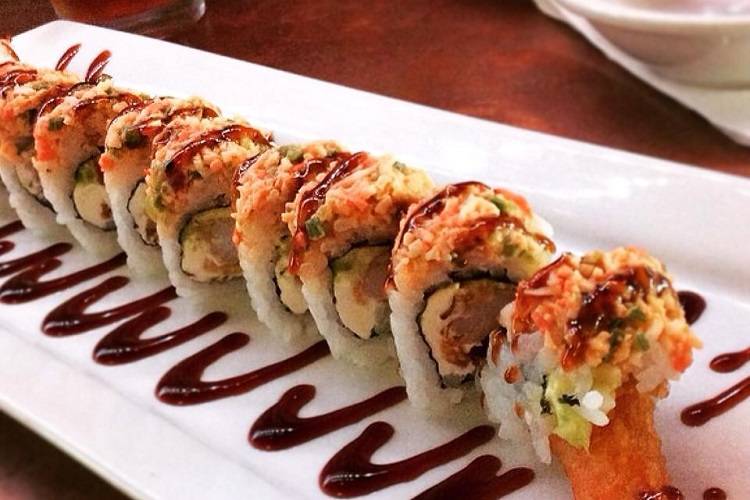 Clancy's is open for lunch and dinner, 7 days a week! Open 11 am to 9 pm Monday - Saturday and noon to 9 pm on Sunday. Visit their website and Facebook page for menu and updates on specials and entertainment.
Learn More
»
2701 E. 20th St. Farmington, NM
505-325-8176