Previously Held October 4, 2019
Farmington Civic Center
VOTED A JOLT WORTHY EVENT! Andrew Edlin wrote and performs in this one-man-play as Sir Winston Churchill, at age 80, pondering in his bunker 'to go or not to go' as Prime Minister of Great Britain. Churchill wryly and wittily reviews his life from birth, looking for evidence of what to do. He segues from wise observation, to funny story, to iconic speech to pithy analysis of colleague and enemy alike.
Event Information
Farmington Civic Center
200 W. Arrington Farmington, NM
$8 - $18
505-599-1148
Churchill wryly and wittily reviews his life from birth, looking for evidence of what to do. He segues from wise observation, to funny story, to iconic speech, to pithy analysis of colleague and enemy alike. Churchill sentimentally recalls his socialite mother, his disapproving father, unhappy school life, marrying Clemmie, and his army career in Cuba, Africa, India and then Europe in World War One, becoming ever more at the center of events as a Member of Parliament, and then a Minister. As World War Two approaches, Churchill the orator, warns, and then leads, the free world against Hitler.
By the end of Act One, he has decided that he has to stay on. But he does not call his wife Clemmie...yet. 'I'll have my bath first, and then I'll call her'. The lights come up on Act Two with Churchill off stage in the bath with the 'phone ringing. On he comes in his bath towel. 'Haven't you ever seen a naked Prime Minister before?' Churchill dresses, partly on stage, and reviews his relations with Roosevelt, Eisenhower and Truman, and those with his family. Emotionally, he speaks of his long dead father, whose love and approval Churchill has been trying to gain all his life. In an imagined exchange – 'Is it enough, sir?' – he finally gains the permission to rest and retire that he has been craving. He 'phones Eden, and then Clemmie – 'Yes, you were right!' – and the play closes with some classic Churchillian advice – 'Never flinch, never weary, never despair' – And, of course, a cigar.
Get Your Tickets
Tickets are now available! Visit FMTN.org for online purchase, call 505-599-1148 or visit the Farmington Civic Center at 200 West Arrington. Ticket prices vary according to seating, and range from $8 to $18. Be sure to look at the deals available for season ticket purchases also, there are some exceptional shows planned for the Civic Center in their new Intimate Broadway Series.
Reviews of the Show
"A marvelous show. From start to finish, our audience was hanging on every word. Every line, delivered perfectly by Mr. Edlin, was an insight into history and into the remarkable man who was Winston Churchill. There was laughter, tears, and moments of thoughtful silence as the esteemed British statesman graced our stage"
"Andrew Edlin is spellbinding as Winston Churchill...fascinating, hilarious and dramatic...a truly remarkable play"
"The acting was so good within a minute I had forgotten it wasn't the man himself"
"The stirring performance was everything we'd hoped for - and then some"
"What a terrific performance! It was not Andrew Edlin on stage. It WAS Winston Churchill"
"Entertaining, informative and inspiring...Churchill has much to teach us about courage, determination, and political savvy"
"Charming, funny, and smart as hell - just like the man himself"
"Incredible - quite on par with, even above - other professional touring acts we have brought in"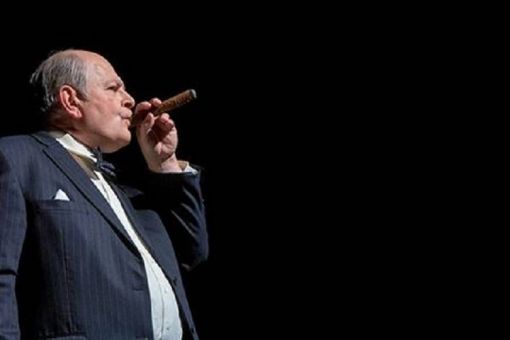 We Also Recommend
---
Studio 116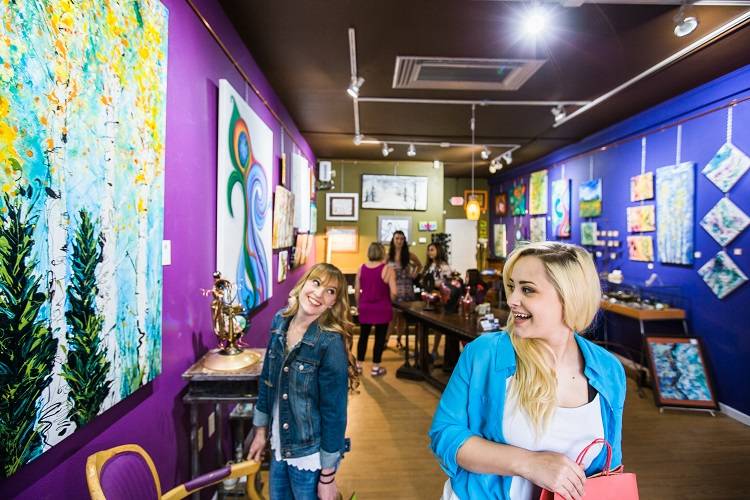 Please visit them on Facebook for updates and special offers.
Learn More
»
116 W Main St, Farmington, NM 87401
505-258-4514 or 505-801-5889
---
Farmington Museum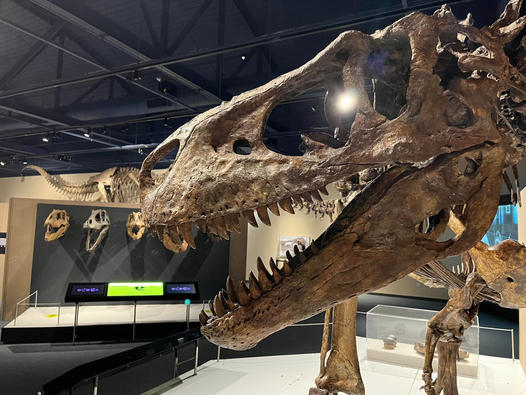 Hours: Monday-Saturday 10:00am to 5:00pm. Sunday 12:00pm-5:00pm. Experience a wide variety of exhibits relating to the diverse history of the area's cultures, traveling exhibits, and art shows when you visit the Farmington Museum. National and regional juried arts shows are also featured as well as an exceptional selection of lectures and workshops.
Learn More
»
3041 E. Main Street, Farmington, NM
505-599-1174