Previously Held November 8, 2023
Emmanuel Baptist Church
Join Emmanuel Baptist Church for a free concert with Charles Billingsley and their Revival Choir on Wednesday, November 8th from 6:00 to 7:30pm.
Event Information
Emmanuel Baptist Church
211 W. 20th St Farmington, NM
FREE!
505-327-4771
Building on nearly thirty years as a singer and entertainer, performing thousands of shows from Carnegie Hall to the Kennedy Center, Charles Billingsley is one of the most incredible tenors you will ever hear. You won't want to miss this dynamic night of worship! The FREE concert will begin at 6:00pm on Tuesday, November 8th.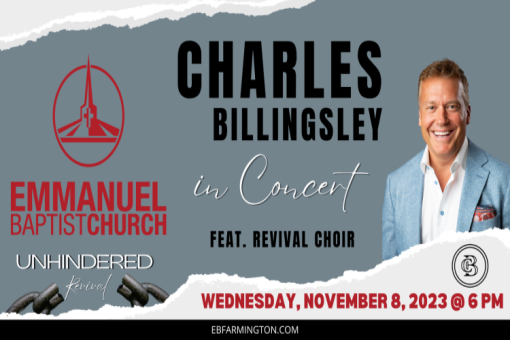 We Also Recommend
---
Porters Restaurant & Smokehouse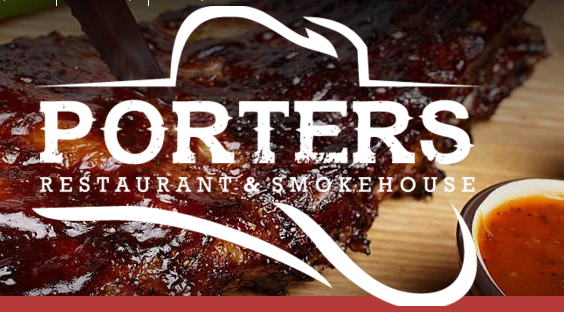 Porters offers hungry diners a wide-ranging menu of favorites. Choose from the 65-item all-you-can-eat Garden Bar and Big Texas Buffet, or an extensive selection of flame-grilled or house-smoked meats, seafood, New Mexican Flavors, and specialty sandwiches, salads, or pastas. And don't forget to explore their rotating wine, craft beer, and cocktail lists! Offering guests a Banquet Room, Catering services, and Patio. Hours: Monday - Thursday 11 am-8 pm, Friday - Saturday 11 am-9 pm, Sunday 8 am - 4 pm. Weekend breakfast and brunch hours: Breakfast Friday - Sunday 7:30 am - 11 am, Sunday Brunch 9 am - 2 pm.
Learn More
»
2210 E. 20th Street, Farmington, NM
505-327-5979