Previously Held
Farmington Public Library
Calling all artists and art lovers - the Farmington Public Library will host a Chalk Art Festival June 10-12, 2021!
Event Information
Farmington Public Library
2101 Farmington Ave Farmington NM
FREE
505-599-1270
Don't miss the summer fun festival! Join as a competitor or stop by to admire the art. Each registered artist will be assigned an area of concrete to work with. Size of work area will be determined by location and artist's registered classification. There will be categories for adults, children and families, teens, and professionals. The festival begins Thursday, June 10th at 1:00 pm. Artists may work on their artwork until Saturday, June 12 at 1:00 pm. All artwork for judging must be completed by Saturday, June 12 by 1:00 pm.
Chalk Art Festival Registration
Registration is required for each artist and will close Thursday, June 10, 2021, at 5:00 pm. There is no cost for artists to participate and all chalk will be provided. Artists may bring supplemental supplies, however only chalk/pastels in a solid form may be used for the contest, and no acrylic paints, liquid pastels, etc. are acceptable. Please wear sunscreen, hats, and knee pads. You must check-in at the Library before 5:45 pm on Thursday, June 10, 2021. Prizes: $250 visa gift card in the Professional, Amateur and Teen classifications for Best of Show, as judged by a selected panel of judges, and People's Choice as voted by the public. Winners will be announced at 1:45 pm on Saturday, June 12.
For questions contact Farmington Public Library, (505) 599-1270.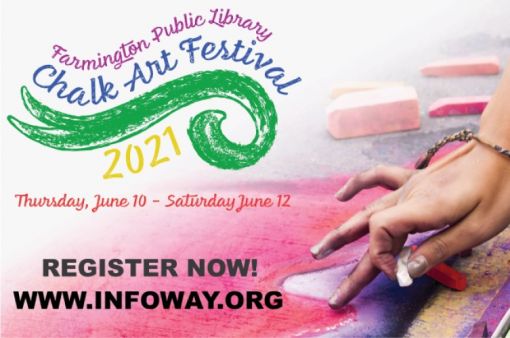 We Also Recommend
---
Farmington Museum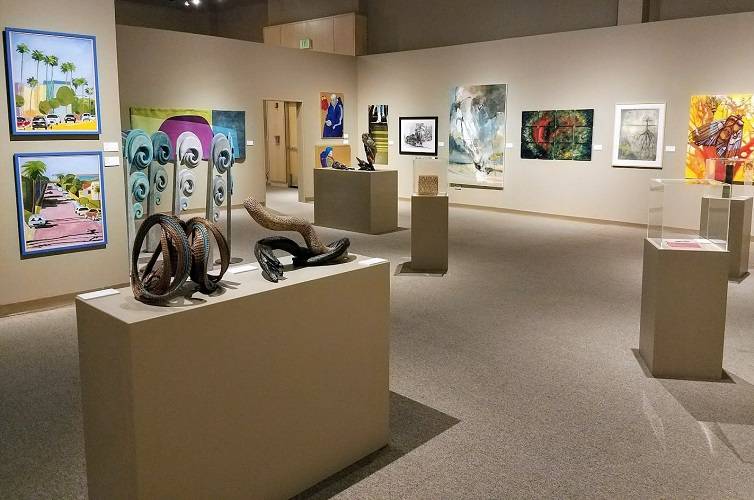 Hours: Monday-Saturday 10:00am to 5:00pm. Sunday 12:00pm-5:00pm. Experience a wide variety of exhibits relating to the diverse history of the area's cultures, traveling exhibits, and art shows when you visit the Farmington Museum. National and regional juried arts shows are also featured as well as an exceptional selection of lectures and workshops.
Learn More
»
3041 E. Main Street, Farmington, NM
505-599-1174