Monday Oct 16 2023
10:00am - 3:00pm
Northern Edge Casino
Join the Northern Edge Casino team! Come to their Career Fair on Monday, October 15th from 10:00am-3:00pm.
Event Information
Northern Edge Casino
2752 Indian Service Road 36 Farmington, NM
FREE!
505-960-7001
Are you ready to take the next step in your career? Northern Edge Casino will help you advance with the knowledge and skills you'll need to succeed.Join the Northern Edge Casino team! On the spot interviews. Sign-on bonuses for select positions!
Pre-employment drug testing and background investigation are conditions of employment. Must be 21 years of age to apply for employment. Must be eligible for a gaming license. For more information contact, 505-960-7001 or email HR at NorthernEdgeCareers@nnge.org. More information on open positions can also be found here.
Upcoming Dates: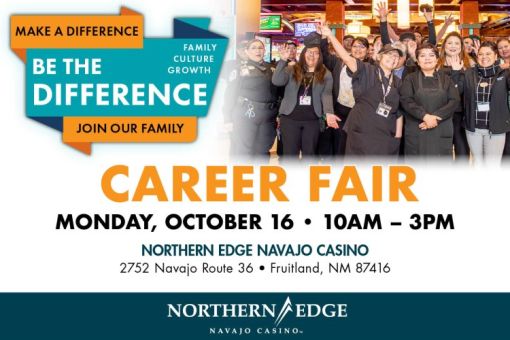 We Also Recommend
---
Northern Edge Navajo Casino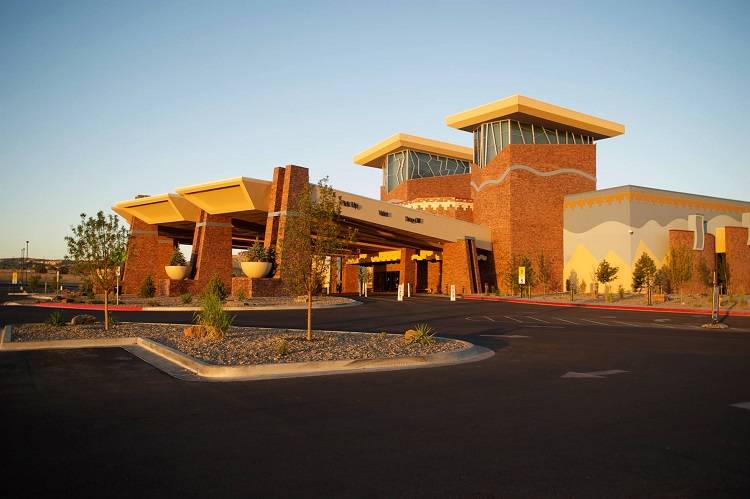 Now open 100% from 9 am to 10 pm daily!
Learn More
»
Navajo Route 36, Farmington, NM
505-960-7000 877-241-7777