Previously Held March 28, 2023
First Presbyterian Church
Caliente Community Chorus presents "HOME." This spring concert includes choral works regarding aspects of the concept of "home."
Event Information
First Presbyterian Church
865 N. Dustin Farmington, NM
$15
505-486-4188
The choir will perform three movements from Bradley Ellingboe's new secular oratorio, A Place Called Home, which will be premiered in Carnegie Hall in April. Also included in the concert are selections regarding our home planet, our regional territory, our structures & sanctuaries, and our kith & kin. Please join Caliente on Tuesday, March 28 at 7:00 PM at the First Presbyterian Church at 865 North Dustin. Tickets are available at the door for $15. Doors open at 6:30 PM.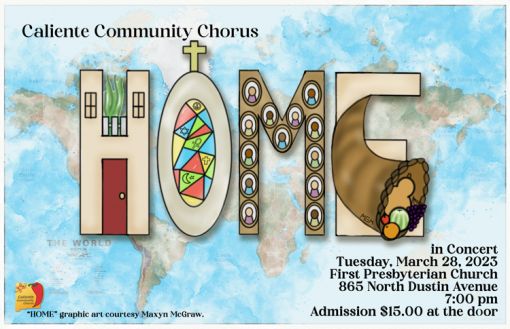 We Also Recommend
---
HEart Gallery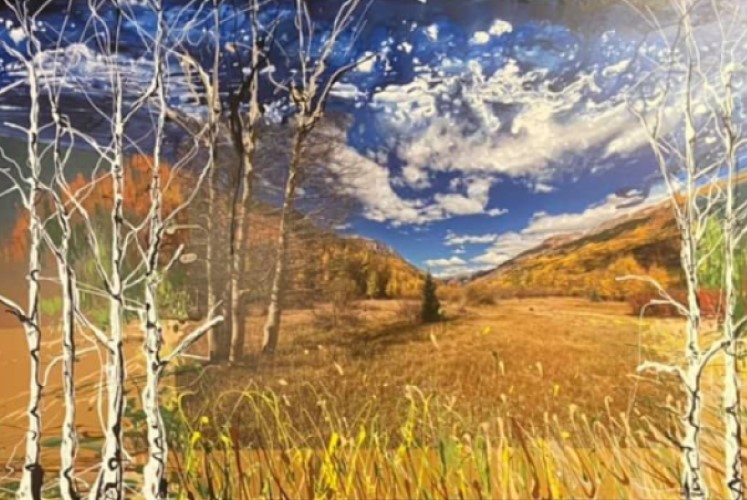 HEart Gallery showcases the art of Karen Ellsbury, the photography of Patrick Hazen, and sterling silver jewelry from the Ellsbury Silversmiths. Located in historic downtown, it is a must-visit!
Learn More
»
307 W Main Street Farmington, NM
(505) 801-5889