Previously Held September 10, 2016
Lions Wilderness Park Amphitheater
EVENT CANCELLED FOR 2017 Experience the best in Brews, Meats and Bands at the B.M.B Festival at Lions Wilderness Park Amphitheater. This popular festival celebrates the good things in life - so get ready for a day of toe-tapping music, cold beer and hot ribs. You must be 21 or over to attend this festival.
Event Information
Lions Wilderness Park Amphitheater
5800 College Blvd. Farmington, 87401
$25
505-516-1230
The best in micro-brews will be served, representing 13 fantastic breweries, to compliment the best in BBQ. The 2016 B.M.B. Festival will kick-off at 12:00 p.m. BBQ rib cook-off and tasting will be 12:00 to 4:00 p.m., Beer tasting event 12-5:00 p.m. and live music 12 - 7:00 p.m. Tickets are $25 and include 6 beer sampler tickets and 6 rib tickets as well come and go access to the festival and music all day. If you are a fan of Chicago, Kansas City, Memphis, Texas and St. Louis style BBQ you do not want to miss this festival!
2017 Schedule
This event has been canceled for 2017.
Voted a 2016 Jolt Worthy Event!
The Farmington Branding Alliance has voted this a Jolt Worthy Event for September 2016! Showcasing the best in regional talent, micro-brews and BBQ masters - this event celebrates the good things in life and is sure to jolt some journeys! The Farmington Branding Alliance is a group of local residents, organization and businesses working together to energize how we live, work, play and stay Farmington.
We Also Recommend
---
Lions Wilderness Disc Golf Course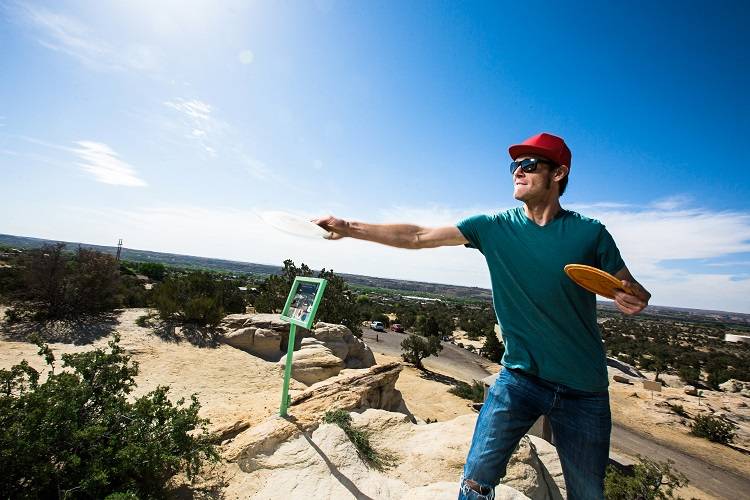 This unique 27 hole disc golf course sits amidst spectacular high desert terrain with endless views. This is a must see and play!
Learn More
»