Previously Held July 13, 2019
Aztec Ruins National Monument
The Aztec Ruins National Monument will be hosting the 4th annual American Indian Cultural Arts Festival from 10am to 2pm.
Event Information
Aztec Ruins National Monument
725 Ruins Road Aztec, NM
Free
505.334.6174
On Saturday, July 13, Aztec Ruins National Monument will be hosting the 4th annual American Indian Cultural Arts Festival from 10am - 2pm. This free event will feature diverse artists from various Native American nations throughout the Southwest and more. Come out and walk through the park picnic area to enjoy the artists demonstrating their techniques and selling their original creations. From contemporary to traditional, the variety of art will offer interests for everyone. The event will also feature dance groups within the plaza of West Ruin.
This event is also made possible by assistance from the Friends of Aztec Ruins National Monument and the Western National Parks Association and Park Store. Both are non-profit organizations supporting education, interpretation, and funding for many of the park's programs and events. Aztec Ruins also partners with The N.A.T.I.V.E. Project, a local non-profit organization supported by grant funding. Michael Billie, local artist and N.A.T.I.V.E. Project mentor, assists to develop business knowledge and increase opportunities among American Indian artists of the Four Corners region and beyond.
For more information, contact the Visitor Center at 505.334.6174 or visit their park Facebook page (www.facebook.com/AztecRuinsNM/) and click on "Events" to see the latest information.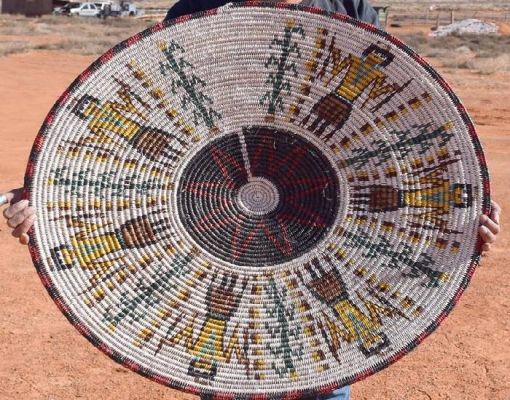 We Also Recommend
---
Aztec Ruins National Monument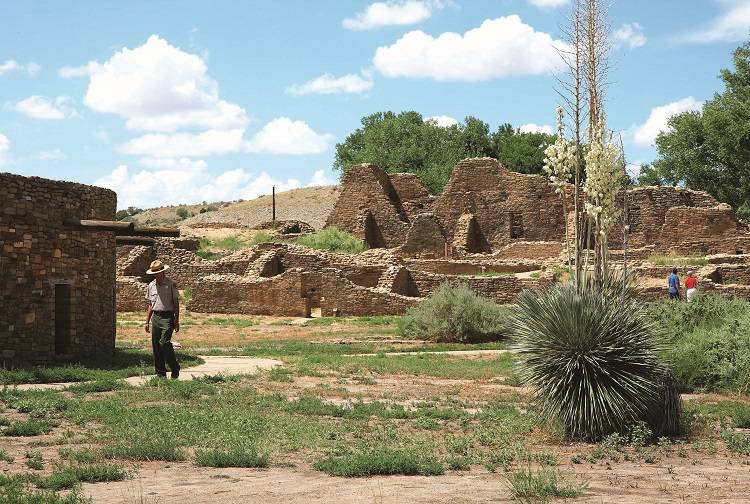 The site is open from 9:00 am to 5:00 pm. Visitors will be able to utilize restrooms, the picnic area, and the short trail through the Aztec West great house. All trails are self-guided, with park brochures and information available on site. The visitor center, museum, and bookstore are closed until further notice due to the Covid-19 virus. Those interested in learning more about Aztec Ruins are encouraged to take the cell phone audio tour by calling 505-386-0361 or by going to azru.toursphere.com.
Learn More
»
725 Ruins Road, Aztec, NM 87410
505-334-6174
---
Salmon Ruins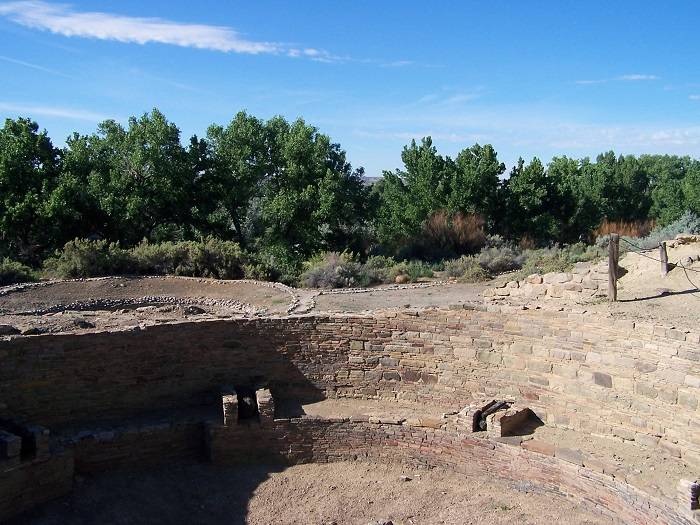 Visit Salmon Ruins and you will discover a cultural museum, Heritage Park, Journey Into the Past Tours and the San Juan County Archaeological Research Center & Library.
Learn More
»
6131 Hwy. 64, Bloomfield, NM 87413
505-632-2013