Previously Held November 9, 2021
Farmington Civic Center
ABT Studio Company dancers perform masterworks of the classical and neoclassical canons, alongside contemporary and newly created works!
Event Information
Farmington Civic Center
200 W. Arrington Farmington, NM
$18-$28
505-599-1148
American Ballet Theatre Studio Company, the junior company of American Ballet Theatre, is made up of 12-18 rising stars of the ballet world between the ages of 16 and 20. ABT Studio Company prepares these outstanding young dancers, who hail from all over the globe, to enter American Ballet Theatre or other leading ballet companies worldwide.
The group commissions a wide variety of choreographers to create new, custom pieces for the dancers each season. As part of the ABT Women's Movement, the Studio Company commissions at least one new work by an emerging female choreographer each year.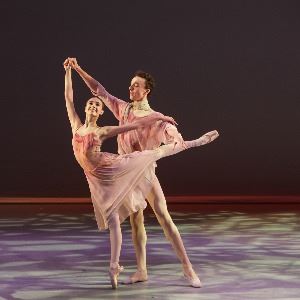 We Also Recommend
---
Farmington Civic Center
The Farmington Civic Center is conveniently located in the center of downtown Farmington. This facility hosts a variety of concerts, plays and performances throughout the year. The Civic Center also offers convention and meeting space.
Learn More
»
200 W. Arrington, Farmington NM
505-599-1144