Previously Held
Lions Wilderness Amphitheater
Theater Ensemble Arts presents William Shakespeare's "A Midsummer Night's Dream" on select dates from August 12-20 at Lions Wilderness Amphitheater.
Event Information
Lions Wilderness Amphitheater
5800 College Blvd, Farmington, NM.
Tickets from $10 to $12
505-320-0101
As four youths chase their passions into the forests just outside Athens, a plot to sow discord is brewing between the Fairy King Oberon and the impish pixie Puck. Throw in a well-meaning but clumsy troupe of would-be performers, and we have a night of laughs, tears and even someone transforming into a donkey.
Performance and Ticket Info
Performances take place at Lions Wilderness Amphitheater on August 12, 13, 14, 19, 20, & 21 at 7 pm. A special free performance supported by the Connie Gotsch Foundation will take place on Sunday, August 15th at 7 pm.
Ticket Prices: $10-$12. For more information, phone 505-320-0101, by email via tearsnm@gmail.com or visit the website at https://www.facebook.com/TEAcommunitytheatre/?ref=bookmarks.
This project is supported in part by the Connie Gotsch Arts Foundation.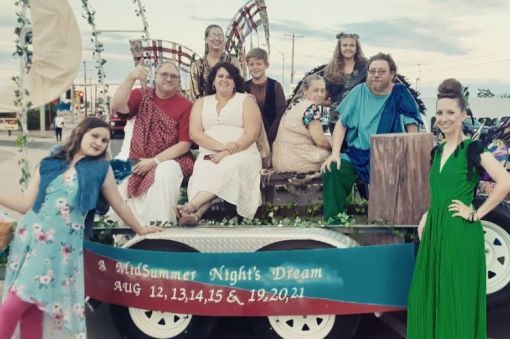 We Also Recommend
---
Theater Ensemble Arts, Inc
Theater Ensemble Arts, Inc a local theater group that seeks to provide affordable, quality multicultural live theatrical performances. With each production, TEArts strives to develop community interest as well as youth attendance and participation.
Learn More
»