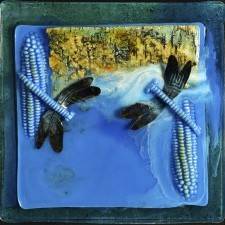 Michael Billie is a popular Native American mixed-media artist, working with encaustic. His other love is photography. "Most of the colored wax that I work with I make myself. I also incorporate sandpainting sand, beads and horse hairs into my work. These are materials that are used in ceremonies and other traditional events. I work with both a heat gun and a blowtorch depending on the effect that I'm looking for." His work is on display at The Encaustic Art Institute in Santa Fe and Weyrich Gallery in Albuquerque.
Purchase protocol: You can arrange a purchase by emailing me at michaelbillieart@gmail.com, PayPal service provided.
A Closer Look at the Work of Michael Billie
Michael's work is very three dimensional. Click on the links below to see a video display of each piece entered in the Spring Virtual Art Walk.
In addition, this Virtual Art Walk features a series of small bowls made with skeleton leaves and tinted resin. The base leaves are coated with sand painting sand from the Navajo reservation with layers of skeleton leaves layered on the top. This series of work is titled by the bowl number (Small Bowl 11 - Small Bowl 18). Each piece is truly unique, and available now for only $40!
Dancing In Water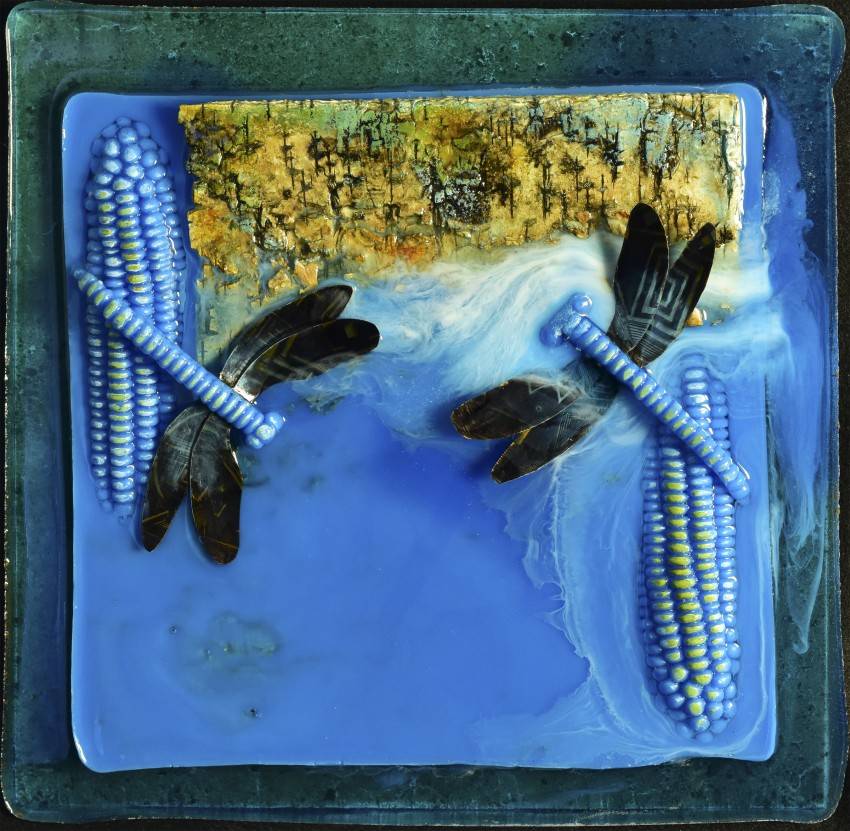 ncaustic, resin and mixed media on floating panel
12 1/2 x 12 x 3
$300.00
TBD
Small Bowl 12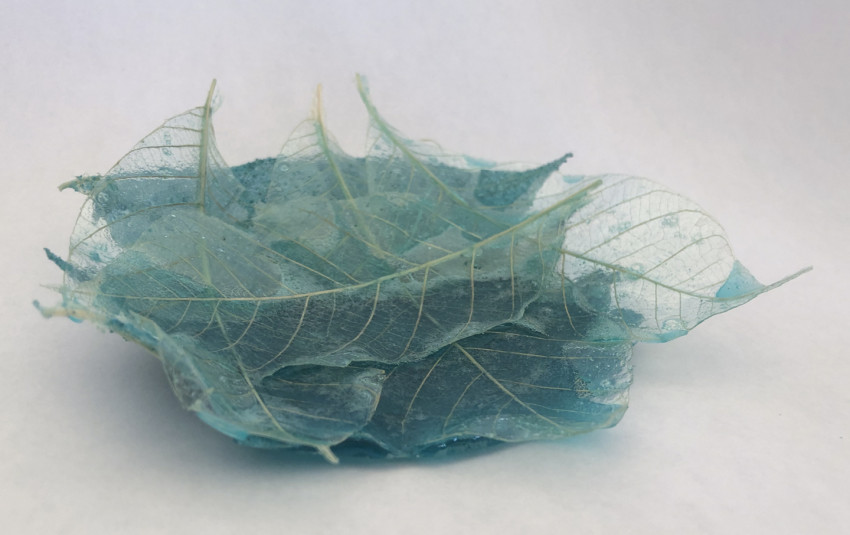 Resin coated leaves with sand painting sand
4.5 x 4.5 x 1.5
$40.00
TBD
Small Bowl 11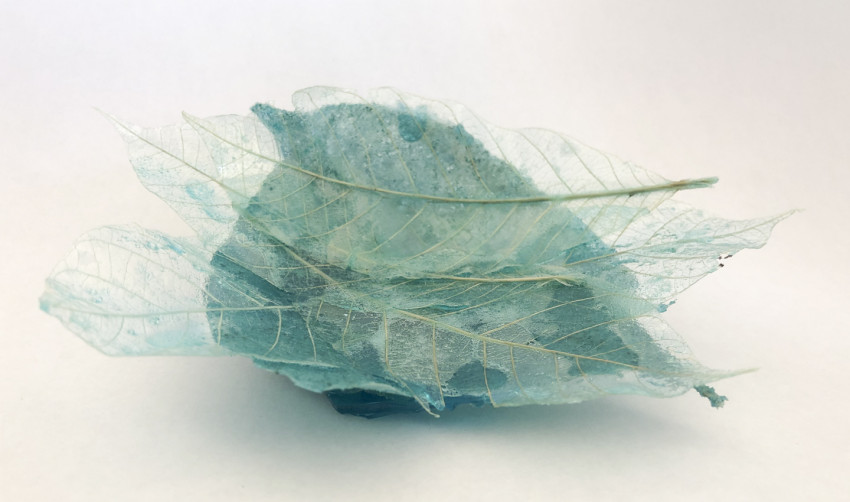 Resin coated leaves with sand painting sand
5.5 x 4 x 2
$40.00
TBD
Small Bowl 14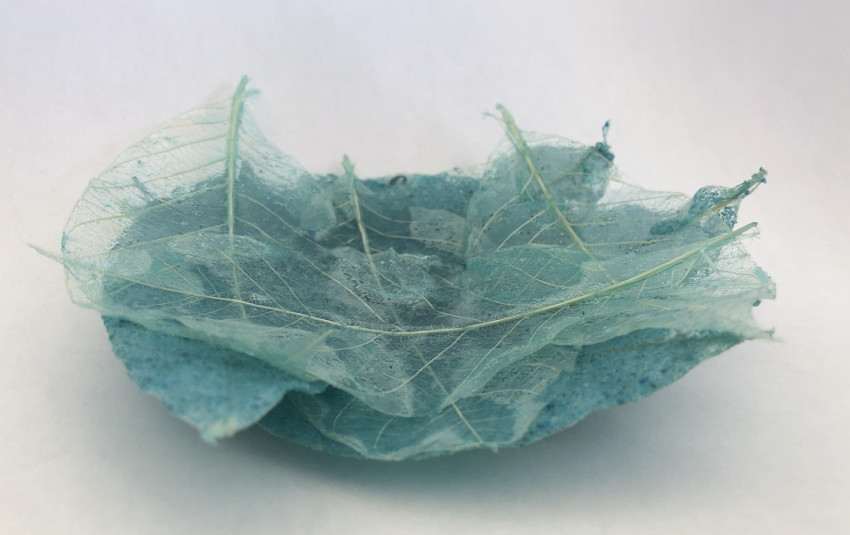 Resin coated leaves with sand painting sand
4.5 x 4.5 x 1.5
$40.00
TBD
Small Bowl 16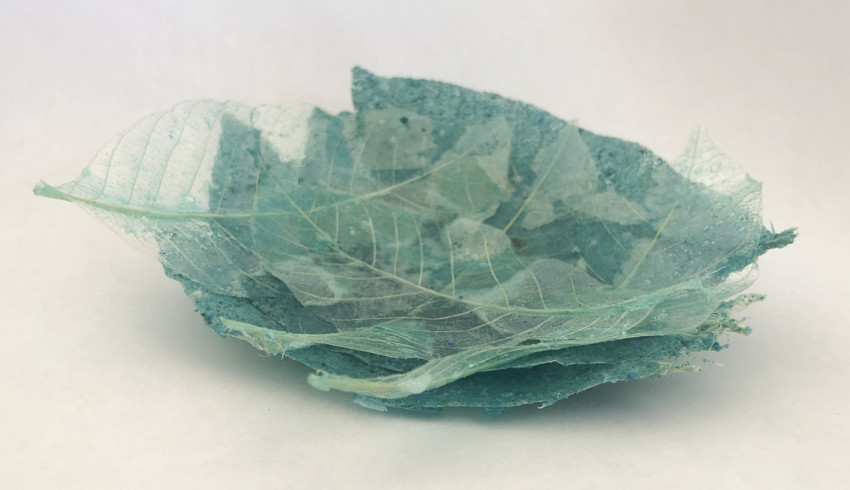 Resin coated leaves with sand painting sand
4.5 x 5 x 1.5
$40.00
TBD
Small Blessing No. 20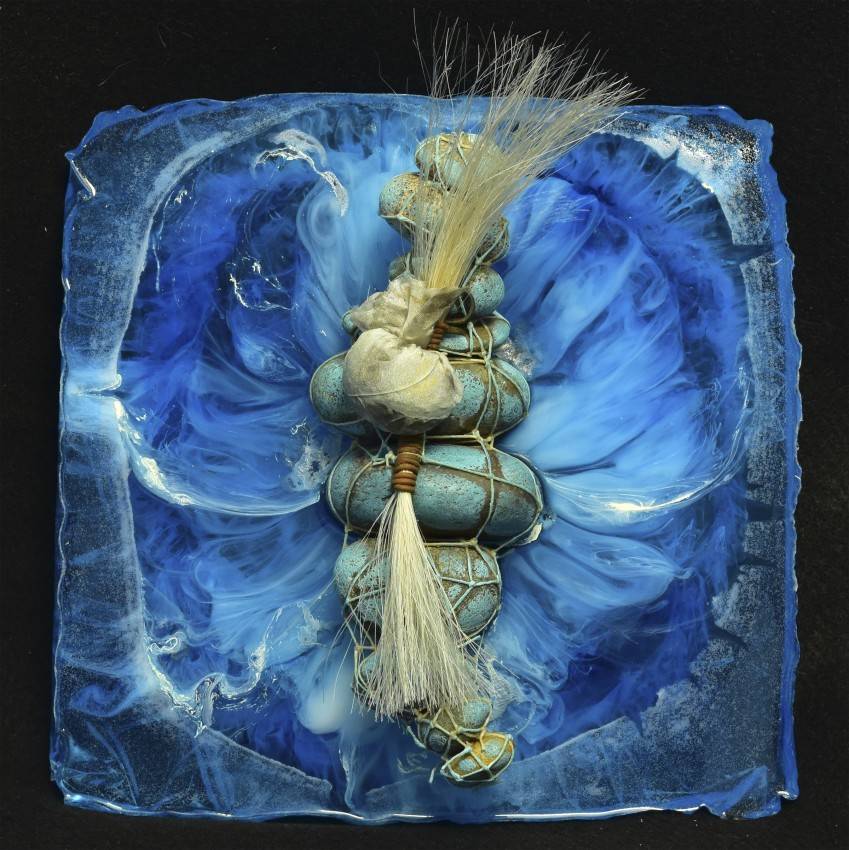 Resin and woven river rocks
9 x 8 1/2 x 2
$250.00
TBD
Three Drops Of Water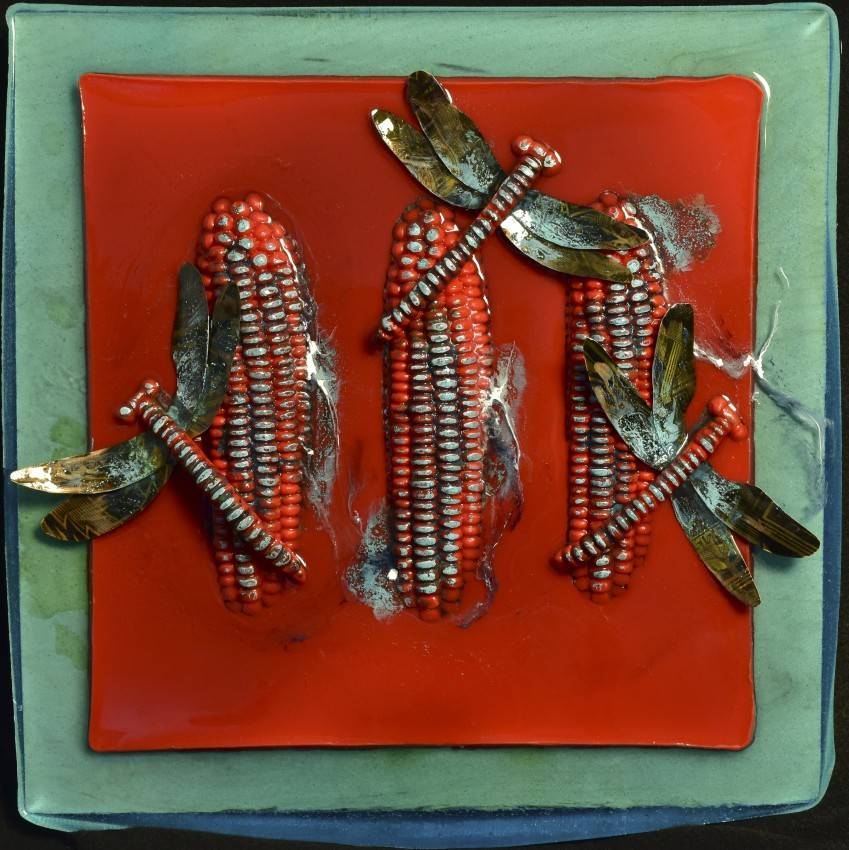 Encaustic, resin and mixed media on floating panel
12 1/2 x 12 1/2 x 3
$300.00
TBD
SIGNATURE EVENTS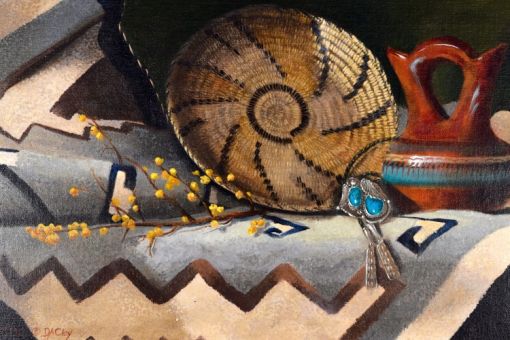 Virtual Art Walk
We invite you to join us in celebrating the artisans found in the Farmington area… more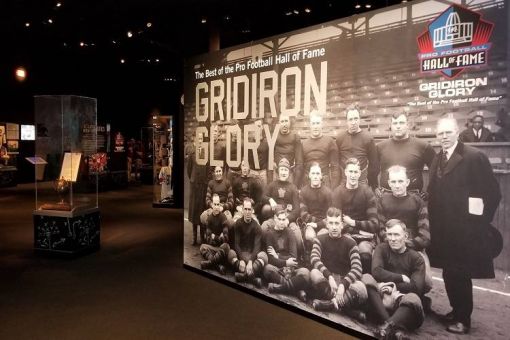 Gridiron Glory: Pro Football Hall of Fame Exhibit
The Pro Football Hall of Fame exhibit "Gridiron Glory" is on exhibit at the Farmington… more