Hovenweep National Monument
Hovenweep National Monument features the ruins of six Ancestral Puebloan (Anasazi) communities. The ruins are spread throughout a valley that crosses the Utah and Colorado border. Short trails take you to the six communities. A stop at the Visitors Center is a must.
PLEASE NOTE: During the federal government shutdown, Hovenweep will remain open. However, there will be no visitor services, and hazardous or dangerous conditions may exist.
McElmo Route, Cortez, CO 81321
(970) 562-4282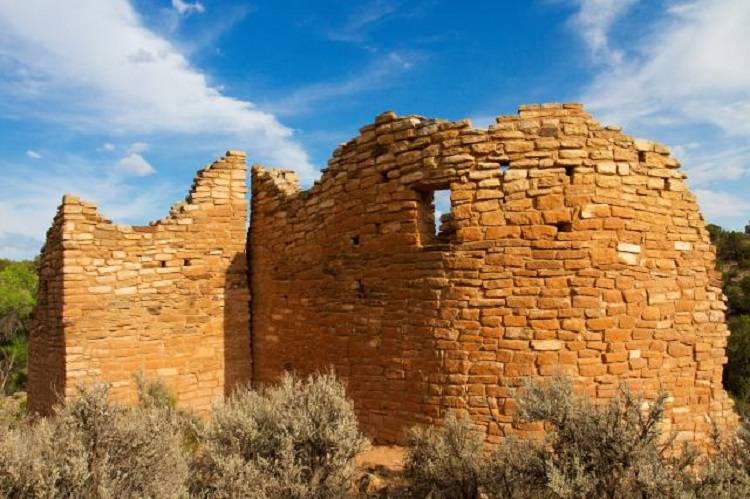 Location: 66 miles from Farmington/45 miles west of Cortez, CO
Hours: Visitors Center 8am-6pm April - September otherwise 8am – 5pm
Closed: Thanksgiving, Christmas and New Year's Day
Facilities: visitors center, small campground and picnic
Four-wheel drive vehicles highly recommended to access outlying-ruins
Admission: $3 per individual, $6 per vehicle
Information: Hovenweep National Monument (970) 562-4282