Previously Held March 7, 2022
Farmington Civic Center
Have you ever met a talking dog? Get ready because you are about to meet America's funniest canine, and his name is Irving!
Event Information
Farmington Civic Center
200 W. Arrington Farmington, NM
$14-$18
505-599-1148
Together with his partner, comedian/ventriloquist Todd Oliver, the duo have been featured on The Tonight Show, Late Show with David Letterman, and recently were a top 4 finalist on America's Got Talent. Family friendly fun and audience participation make Todd and Irving a top draw in major entertainment venues across America! Performance begins at 7:30pm on February 7th. Ticket prices are from $14-$18. For more information, phone 505-599-1148 or purchase tickets on-line.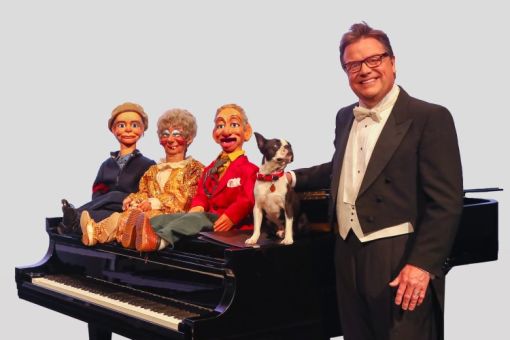 We Also Recommend
---
Farmington Civic Center
The Farmington Civic Center is conveniently located in the center of downtown Farmington. This facility hosts a variety of concerts, plays and performances throughout the year. The Civic Center also offers convention and meeting space.
Learn More
»
200 W. Arrington, Farmington NM
505-599-1144