Previously Held May 13, 2023
Farmington Civic Center
Thomas Jefferson, 3rd President of the U.S. and John Adams, 2nd President of the U.S., debate the Constitution at the Farmington Civic Center! VOTED A JOLT WORTHY EVENT!
Event Information
Farmington Civic Center
200 W. Arrington Farmington, NM
$14-$18
505-599-1148
Rio del Sol Kiwanis and Farmington Civic Center will be hosting John Adams vs. Thomas Jefferson Debate: We Disagreed as Rational Friends. Their discussions center on topics relevant to their day and to ours: authority in government, the original meanings in the Constitution, the employment of power by the federal government, the uses and mis-uses of political parties, and much more! This is a once-in-a-lifetime, don't miss event!
The event will begin at 7:30pm on Saturday, May 13th. Tickets are $14-$18. They are available for purchase at the box office and online.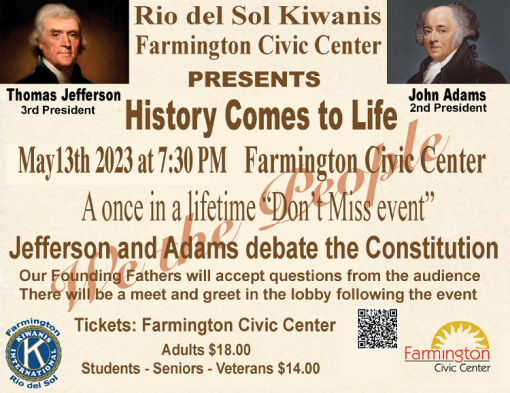 We Also Recommend
---
Locke Street Eats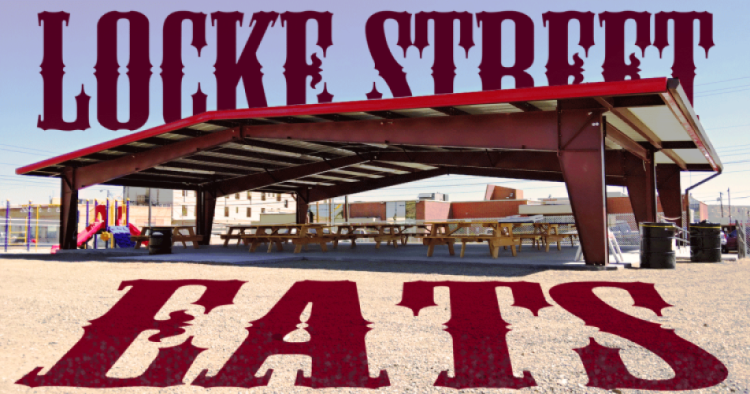 Lock Street Eats is a fun food truck park with a pavilion, playground, restrooms, and live entertainment. Stop by to see the food trucks set up for the day! Located in the heart of Farmington's Downtown near the Civic Center this fun spot is available for events, meetings, gatherings, or just a bite to eat.
Learn More
»
112 N Lock Ave, Farmington, NM
505-360-5032