Previously Held
Farmington Museum & Visitor Center
VOTED A JOLT WORTHY EVENT! The Farmington Museum will host this exciting exhibit from the Rock and Roll Hall of Fame, which features psychedelic posters from 1960's. Complete with live recordings from the featured bands, this is a must see for every fan of rock and roll.
Event Information
Farmington Museum & Visitor Center
3041 E Main Farmington, NM
Free
505-599-1174
The pop art and the counterculture movements of the mid-1960s led to the rise of a new visual style, the psychedelic poster. This stunning collection includes examples from the two main series of San Francisco psychedelic concert posters and features leading American and British rock artists of the era, such as Jimi Hendrix, the Doors, Led Zeppelin, the Grateful Dead, and Pink Floyd.
Special Programs
February 4th
10am to 12pm - Psychedelic Science Tye Dye
February 18th
10am to 12pm - Psychedelic Science Lava Lamps
2pm to 4pm - Flashing on the Sixties with photographer and filmmaker Lisa Law
March 4th
10am to 12pm - Psychedelic Science Op Art
We Also Recommend
---
Farmington Museum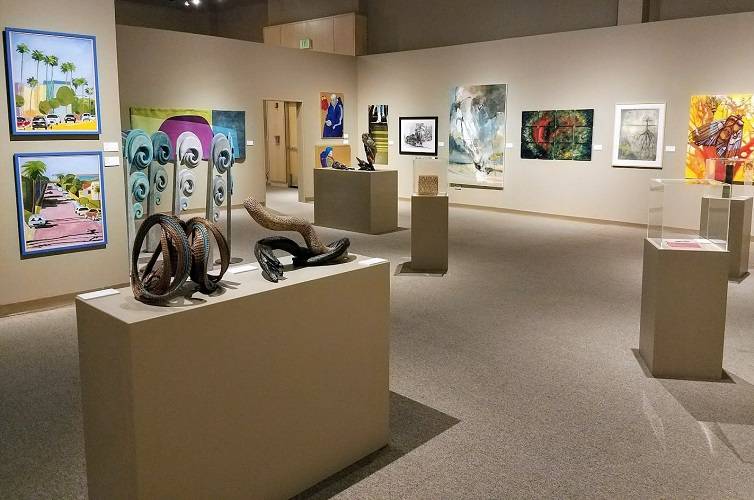 Hours: Monday-Saturday 10:00am to 5:00pm. Sunday 12:00pm-5:00pm. Experience a wide variety of exhibits relating to the diverse history of the area's cultures, traveling exhibits, and art shows when you visit the Farmington Museum. National and regional juried arts shows are also featured as well as an exceptional selection of lectures and workshops.
Learn More
»
3041 E. Main Street, Farmington, NM
505-599-1174