Saturday Mar 6 2021
7:30pm - 8:30pm
Online concert
San Juan Symphony presents the third concert of the 2020-21 "Essential" season, The Joys of Bach and Bologne. This is a NOT TO BE MISSED virtual performance! Single performance and complete Digital Season Passes are now available.
Event Information
Online concert
$25-$99
970-382-9753
The San Juan Symphony continues its online season with a live release on March 6 featuring music by Joseph Bologne, Hanna Benn, and Johann Sebastian Bach. Digital access to the San Juan Symphony is available anytime, and purchasing a Digital Season Pass is the single best way to support the Symphony in these uncertain times. The high-definition recording will be released during the live event on March 6th through their website, hosted by music director Thomas Heuser and broadcast from the Rochester Hotel directly into households everywhere. For complete information please visit www.sanjuansymphony.org.
The Joys of Bach and Bologne
The program on March 6th includes what is likely the orchestra's first presentation of music by Joseph Bologne, whose Second Symphony will provide an upbeat overture. Also known as the Chevalier de Saint-Georges, Joseph Bologne flourished during the time of Mozart, but his career has been overlooked for centuries. A virtuoso violinist, composer, and cunning swordsman, Bologne became Colonel of the first all-Black regiment in Europe during the French Revolution. The complexities of his life story and his experiences overcoming racial discrimination add to our appreciation for his music during a season that has explored a number of Black composers.
Another composer receiving her San Juan Symphony debut is Hanna Benn, whose artistic output spans a huge range of genres and styles. As a composer and vocalist, her portfolio includes both pop albums and avant-garde theater projects. Her music is both lyrical and mystical, combining the nuances of medieval chant with the intricate textures of Stravinsky. Benn is highly in demand as a woman composer and composer of color whose voice is incredibly important in the current conversation about inclusivity and diversity in the arts. The Symphony will perform Benn's evocative Where Springs Not Fail for String Orchestra, a work from 2015 whose title draws its inspiration from the poet Gerard Manley Hopkins.
Rounding out the program will be the timeless music of Johann Sebastian Bach. The great German composer created countless masterpieces during the Baroque Period, and yet his music still contains an astonishing freshness and originality. The Symphony will perform his Concerto for Oboe and Violin in C Minor, a brilliant work conceived around 1720. The featured soloists are Rebecca Ray, Principal Oboist of the San Juan Symphony, and Lauren Avery Heuser, Concertmaster of the San Juan Symphony. The two solo parts combine and overlap in fabulous contrapuntal displays, along with a contrasting slow movement of heartfelt lyricism.
Upcoming Dates: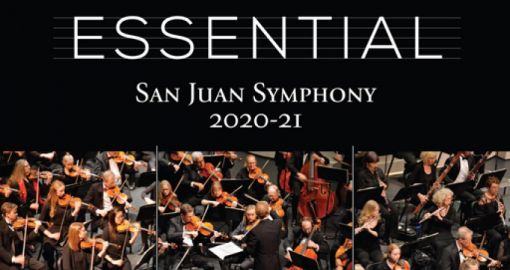 We Also Recommend
---
Farmington Museum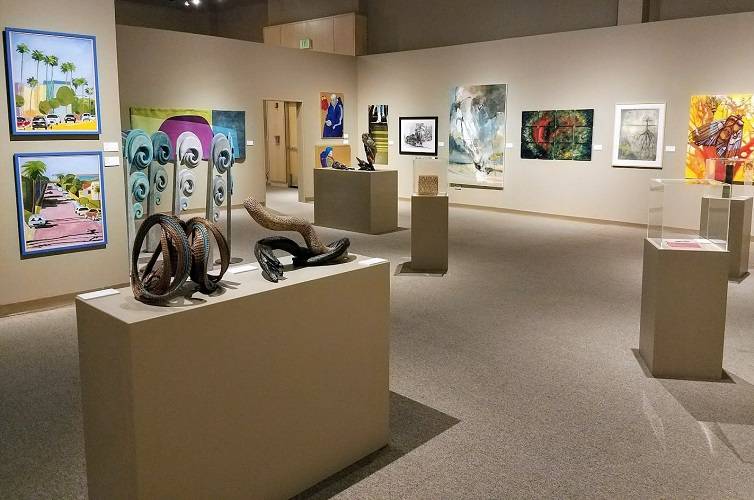 New Hours: Monday 10:00 a.m. to 5:00 p.m., Tuesday-Wednesday CLOSED, Thursday-Saturday 10:00 a.m. to 5:00 p.m., Sunday Noon to 5:00 p.m. Experience a wide variety of exhibits relating to the diverse history of the area's cultures, traveling exhibits, and art shows when you visit the Farmington Museum. National and regional juried arts shows are also featured as well as an exceptional selection of lectures and workshops.
Learn More
»
3041 E. Main Street, Farmington, NM
505-599-1174