Previously Held January 13, 2023
Henderson Fine Arts Building
View a retrospective exhibition of works by Milford Zornes from San Juan College's Permanent Art Collection.
Event Information
Henderson Fine Arts Building
4601 College Blvd Farmington, NM
FREE!
505-566-3464
View a retrospective exhibition of works by Milford Zornes (American, 1908 – 2008) from the Permanent Art Collection, donated to San Juan College in 2020. Known primarily for California Style watercolors, Zornes traveled the world in search of inspiring landscapes and genre scenes. Zornes worked until his death despite developing macular degeneration in his 80s. His works are included in the collections of the Metropolitan Museum of Art, the Los Angeles County Museum of Art, and the Library of Congress, among others.
The gallery is open open Monday-Friday from 10:00am-5:00pm. There will be an opening reception on Thursday, January 12th from 4:00pm to 6:00pm.
https://www.sanjuancollege.edu/community/departments/san-juan-college-art-galleries/current-gallery-showing/
We Also Recommend
---
Traegers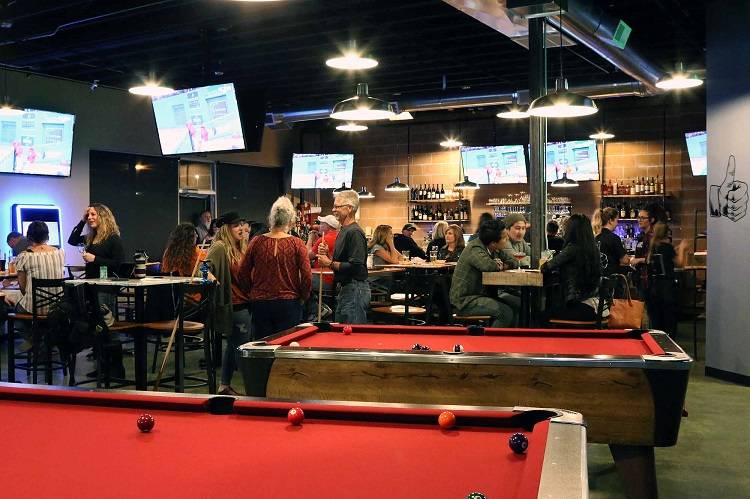 Farmington's newest bar, Traegers, bringing together positive people and sophisticated spirits! We are a welcoming group with New Mexico roots and arms open to all. Traegers offers specialty drinks, classic libations, domestic and craft beers, wine, and cocktails. And if you need something to munch on while you sip, you'll find a rotating selection of tasty food trucks nearby.
Learn More
»
5170 College Blvd Ste 106 Farmington NM
505-278-8568