Previously Held September 29, 2021 - October 1, 2021
Farmington Civic Center
The 2021 Outdoor Economics Conference will be held in Farmington, NM! This conference features informative panel discussions, an outdoor expo, quality networking opportunities, and plenty of chances to enjoy some time in the great outdoors!
Event Information
Farmington Civic Center
200 W. Arrington Farmington, NM
$85
575-635-5615
The 2021 Outdoor Economics Conference & Expo Conference is organized by Outdoor New Mexico. The conference will include networking with top leaders in the state government and outdoor recreation industry, the Wild & Scenic Film Festival, an outdoor company "Pitch Fest" and Expo, informative panel discussions, and more. Registration is open on EventBrite.
2021 Outdoor Economics Conference Schedule
Wednesday, September 29, 2021
5:30 to 8 PM - Conference Welcome Reception, Farmington Civic Center
8:00 to 10:00 PM - Wild and Scenic Film Festival, Farmington Civic Center Theater
Thursday, September 30, 2021
8:00 AM - Welcome Remarks with Governor Lujan Grisham and other Leaders
8:30 to 9:30 AM - 2021 State of the Outdoor Industry
9:45 to 10:45 AM - Outdoor Tourism and Marketing in 2021
11:00 AM to 12 PM - Building a Sustainable Outdoor Economy
12:15 PM - Lunch & Keynote Speaker (TBD)
1:00 to 2:00 PM - Choice of Panel Discussions

Funding for Public Outdoor Recreation Infrastructure
Small Business Resources and Training

2:15 to 3:15 PM - Choice of Breakout Session

Bikepacking and Emerging Outdoor Trends
Educational and Workforce Development Pathways to the Outdoor Industry

3:30 to 4:45 PM - Conservation, Climate, and Water Challenges Ahead
6:00 to 9:00 PM - Evening Reception at Farmington Museum & Visitor Center
Friday, October 1, 2021
7:15 to 8:00 AM - VIP Sponsor Breakfast
8:00 to 8:15 AM - Welcome Remarks
8:15 to 9:15 AM - Panel Discussions
9:30 to 10:30 AM - Choice of Breakout

Making Outdoors Accessible and Inclusive
Trail Building, Planning, and Maintenance
Agritourism and Sustainable Food Supply
Permitting Issues on Public Land

10:45 AM to 12:00 PM - Outdoor Company Pitchfest
12:00 PM - Outdoor Tours
Saturday, October 1, 2021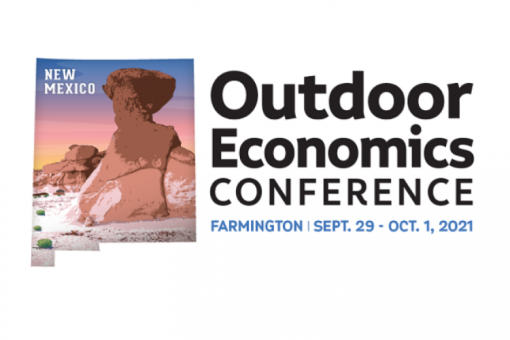 We Also Recommend
---
505 Cycles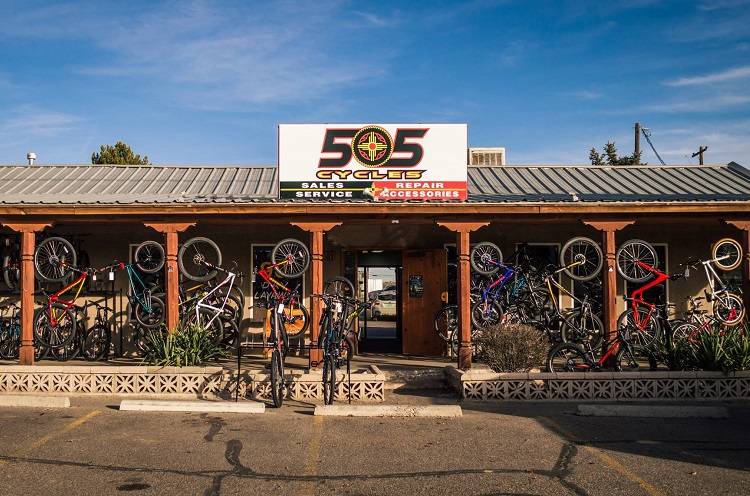 505 Cycles is open for all your cycling needs, purchases, and repairs! Their hours of operation are Monday - Friday from 10 a.m. to 6 p.m., Saturday from 10 a.m. to 5 p.m. Please call or join them on Facebook for specials and info about group rides.
Learn More
»
4301 E. Main Street, Farmington, NM
505-326-0429