Four Corners Explorers
Four Corners Explorers is a local, family-owned business that offers UTV rentals for you and your friends or family to venture out into nature and have a thrilling experience like never before. Half and full day rentals are available, as are guided Dark Sky Tours.
5101 College Blvd Bay 5302 Farmington, NM 87402
505-793-5092
fourcornerexplorers@gmail.com
https://www.google.com/maps?ll=36.775724,-108.160304&z=12&t=m&hl=en-US&gl=US&mapclient=embed&cid=11216314826398763287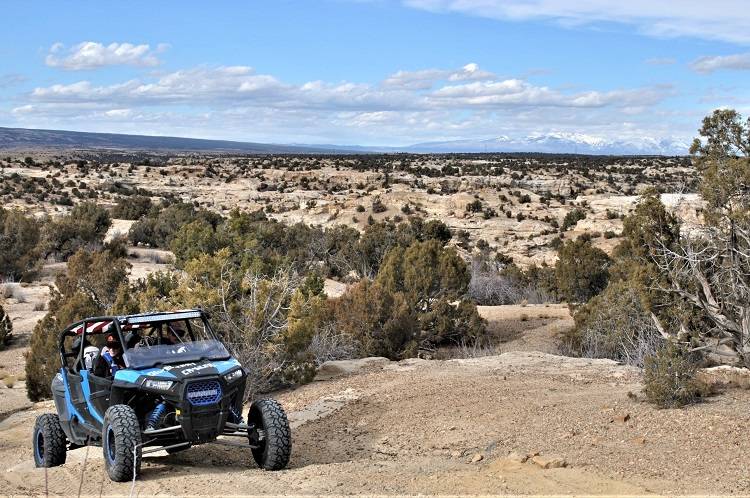 Four Corners Explorers is a local, family-owned business that offers UTV rentals. It's no secret, Farmington has some truly phenomenal off roading. Four Corners Explorers is the perfect service to help you experience the trails and vistas everyone's talking about. Their machines are built to be extremely safe and always fun. They are equipped with the appropriate safety measures such as seat belts and roll cages. They also offer rescue options, should you find yourself in a sticky situation.
Call today, or visit FourCornersExplorers.com, and get your outdoor adventure scheduled!
NEW Polaris RZR 1000 XP
4 seat and 2 seat options available with GPS device
Half day rental: $285
Full day rental: $400 (includes day pass to Lake Farmington)
Dark Sky Tours: $100/seat
$15 insurance charge and deposit required
20% Veteran discount available
Featured on Outside TV
Early in 2019, Outside TV featured Four Corners Explorers and the phenomonal off roading options to be found in Farmington in an episode of On the Ground With Jeb Corliss. The episode was filmed during the winter, showing that top notch OHV, 4x4 and UTV adventures are avilable year-round here!