Hike to exquisite landscapes and rock formations unique to the Land of Enchantment where you'll be guided through a meditation to connect you to the stillness of the land.
3005 Northridge Dr. Ste i Farmington, NM
505-427-0378
DestinationMeditationNM@gmail.com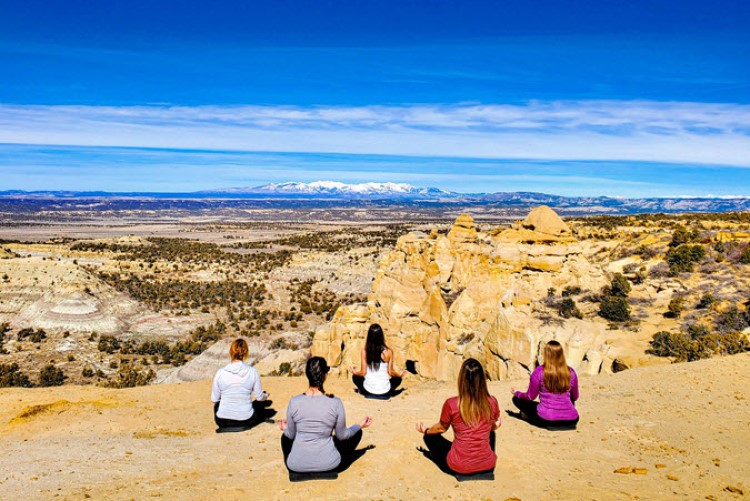 As an added bonus your instructor will provide each person her exclusively developed Mindful Massage experience with a short, targeted massage focused on specific problem areas. The collective experience benefits both the health of your body and your mind. Hikes range from easy to moderately difficult to accommodate all hiking experience levels.
Destination Meditation Excursions
Analyzation at Angel Peak
Becalm on the Bisti
Contemplation at Cox Canyon Arch
Let it Go at Lybrook Badlands
Observation at Octopus Arch
Reflection on the Rocks (seen in image)
Visit destinationmeditationnm.com for pricing and to learn more!