Animas Outdoors
Not open at this time.
400 Scott Avenue Farmington, New Mexico
505-402-4402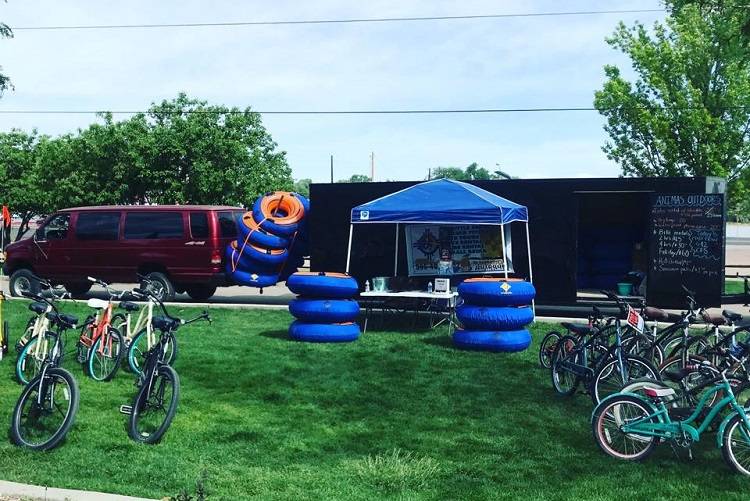 During the summer, explore Farmington's River Walk Trails on bike and or tube the Animas River - with Animas Outdoors! This family-owned business offers river tube rentals, shuttle service and bike rentals to help you enjoy the beauty of Animas and Berg Park.
Animas Outdoors, LLC is a river tube and bike rental business. Family-owned, their mission is to help you discover the activities they love to do. You will find their mobile setup at Berg Park (intersection of San Juan Blvd. and Scott Ave.). Their services include river tube rentals (with life jackets and shuttle service) to tube the Animas River, as well as bicycle rentals to ride the Berg Park trail or take out of the park to hit local restaurants or other attractions.
Animas Outdoor Hours
Animas Outdoor's current hours of operation are Saturdays from 10:00 a.m. to 6:00 p.m. Check with them on Facebook for possible changes or call 505-947-5683.
Rental Fees
River Tube Rental
The River tube rental fee is $20 per person. This includes tube, life jacket and shuttle service from the put-in at Tucker Avenue to take out at Boyd Park. Float time varies according to the rate of flow. Check with them on Facebook for river flow details and season opening dates.
Bike Rental
Bike rental fee is $15 for 2 hours, $30 for 4 hours, and $60 for a full day. The fee includes bike and helmet.