Angel Peak Scenic Area
Angel Peak Scenic Area offers more than 10,000 acres of rugged terrain and is recognized for its scenic and scientific wonders. The nearly 7,000-foot "Angel Peak" is visible for miles in any direction and is surrounded by the Kutz Canyon badlands.
PLEASE NOTE: This area is open to visitors during the government shutdown. Please be mindful of the area and pack out everything that you pack in.
County Road 7175 off of Hwy. 550, South of Bloomfield, NM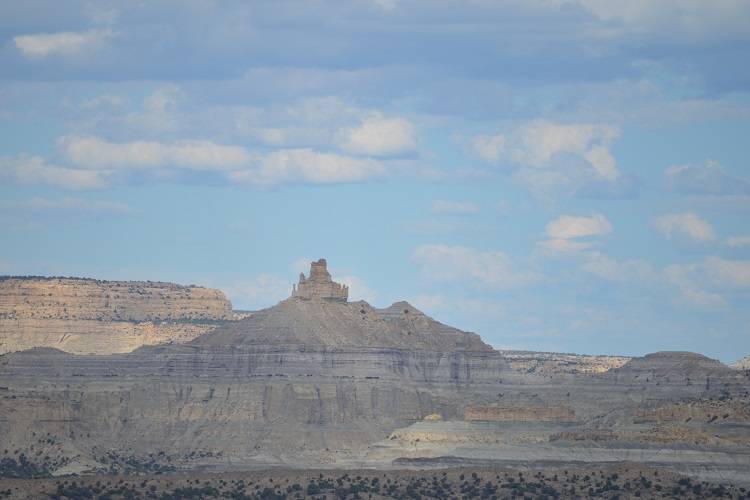 15 miles south of Bloomfield on Hwy. 550
Hours: Open year-round, Roads and terrain may become impassible in wet weather
Cost: Free
Activities: Hiking, photography, picnicking and camping (electrical hookups and water not available)
Known as the dwelling place of "sacred ones" to the Navajo people
Picnic areas and campgrounds overlook Angel Peak and the Kutz Canyon badlands
Information and maps at the BLM Farmington Field Office, (505) 564-7600
For Angel Peak Scenic Area usage regulations see the BLM Recreation Use Guidelines